Uganda
Cacao & Coffee Sourcing Safari
February 3 - February 12, 2024
From $4950
Activity Level
Moderate
Physical Activity:
Activities will include light hiking and optional white-water rafting or tubing.

Road Conditions:
Generally paved with some bumpy dirt roads.

Lodging Changes:
Throughout the duration of the trip we'll stay at 3 different locations.
Close Modal
Adventure Overview
On this Origin Adventure, we'll head into the heart of Uganda to meet the cacao and coffee farmers we source beans from. You'll gain direct insights into the lives of farmers as we harvest and process beans with them, while learning about direct-trade and ethical sourcing. This trip will include opportunities to experience Ugandan culture in a unique way such as seeing traditional singing and dancing, basket weaving, coffee roasting, and much more. Witness breathtaking animals with the possibility of lions, hippos, and elephants as we do both land safaris and a boat safari along the Kazinga Channel. We'll end the trip with some white-water rafting on the Nile River, and pay a visit to our cacao sourcing partner's chocolate factory where we'll taste chocolate and shop at local markets.

Highlights
Cacao Harvesting and Farm Tour
Coffee Tasting and Farm Tour
Chimp Tracking in Kabale Forest
Safari in the Plains of Queen Elizabeth National Park
Boat Safari on the Kazinga Channel
White Water Rafting on the Nile River
Chocolate Tour and Shopping in Kampala City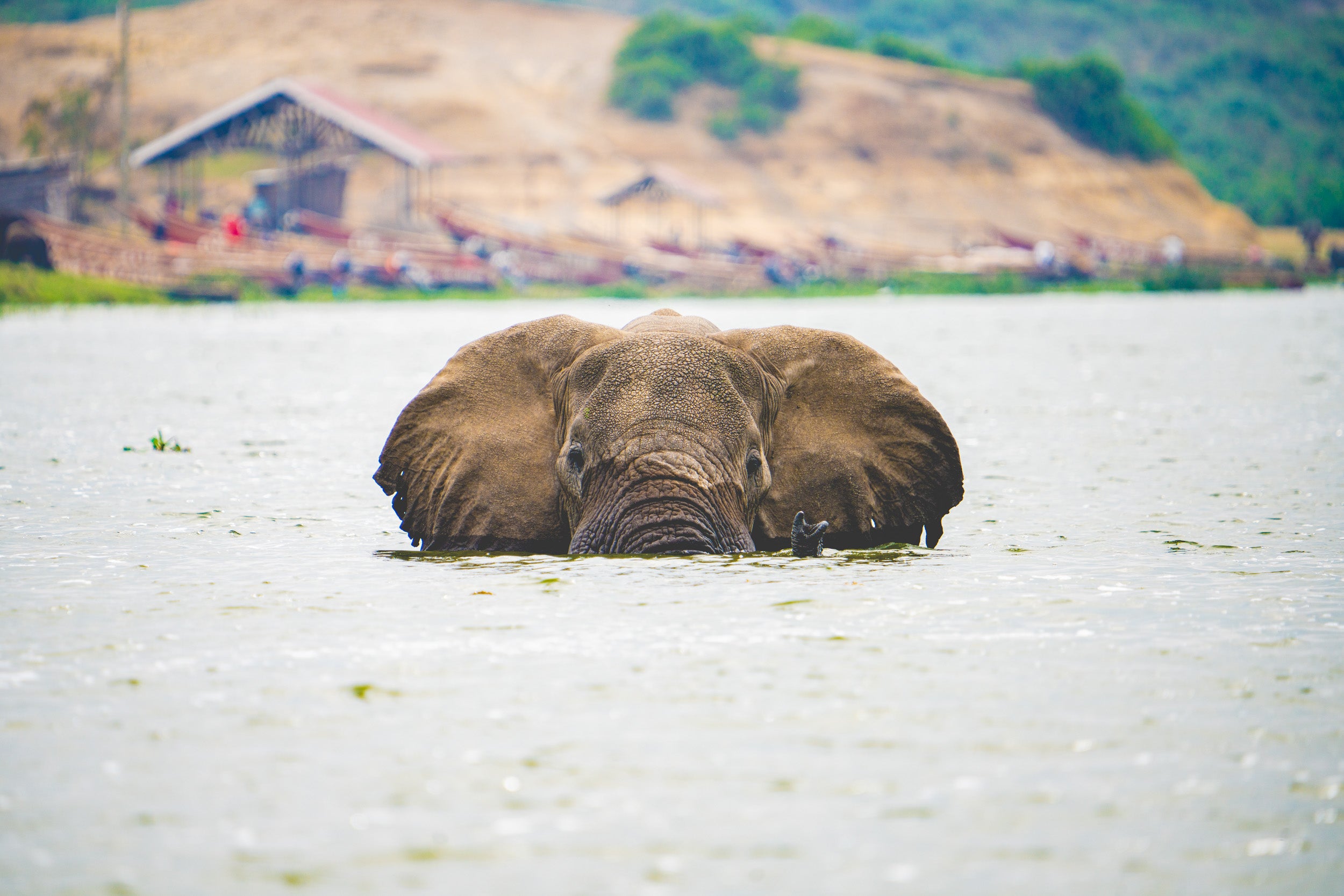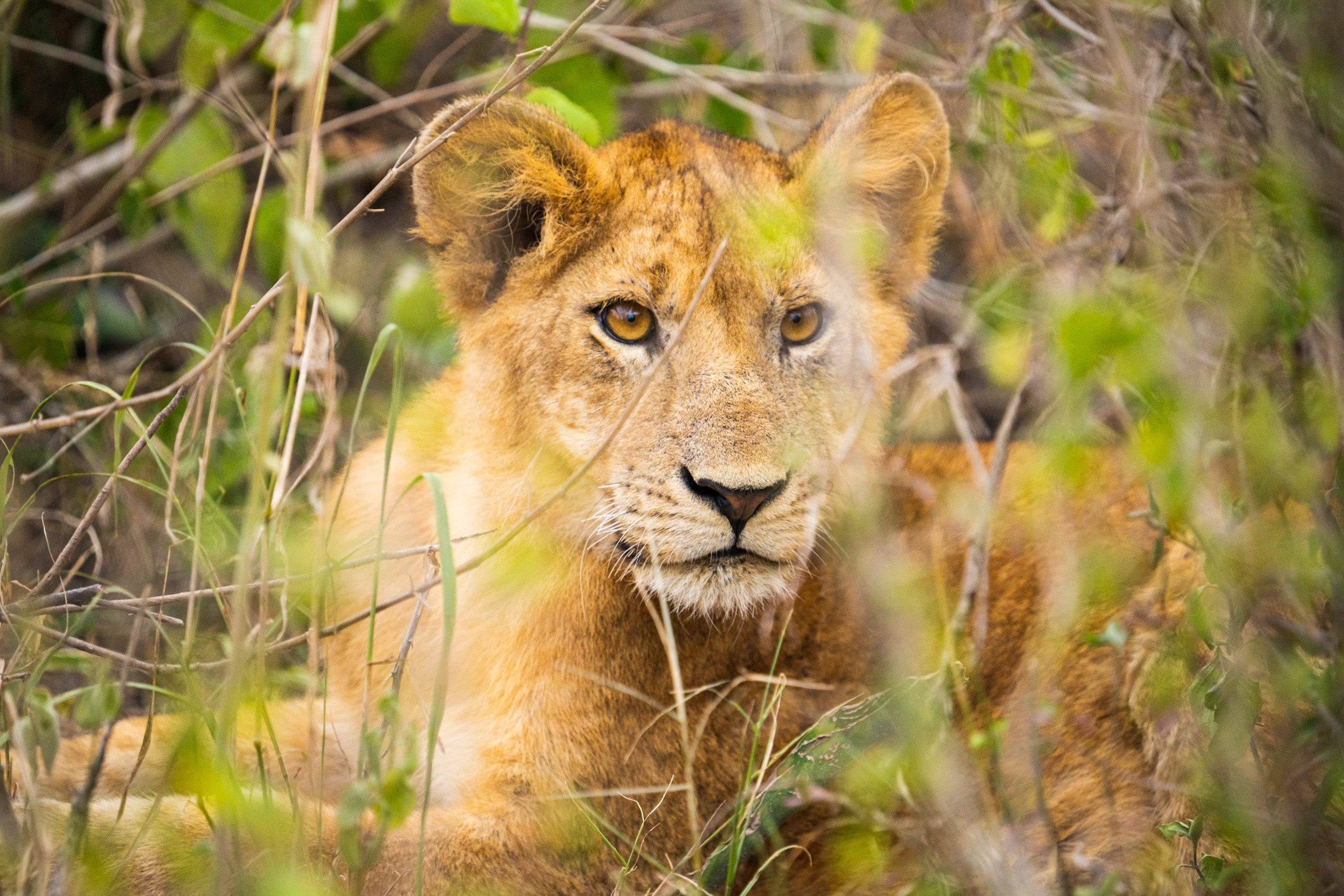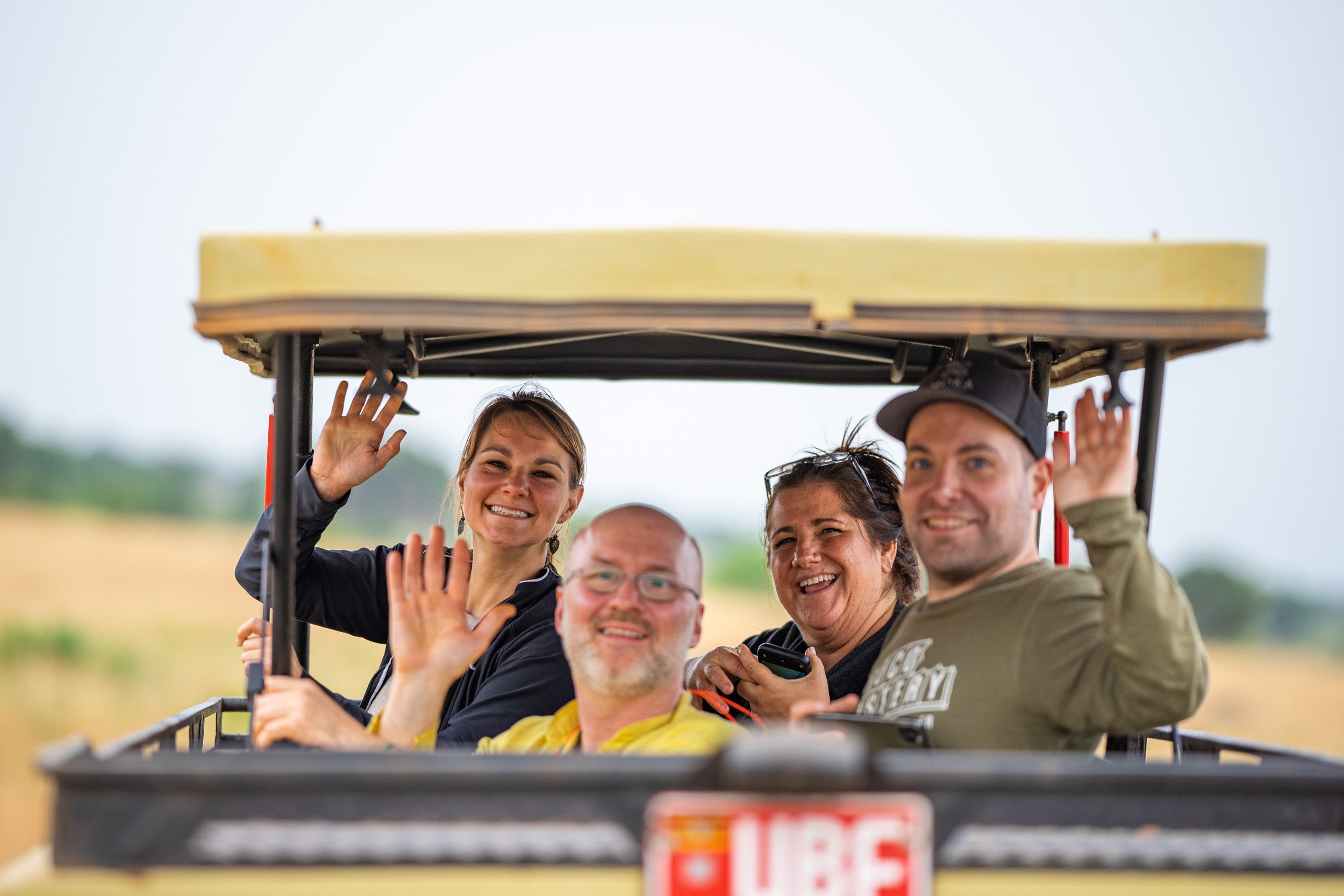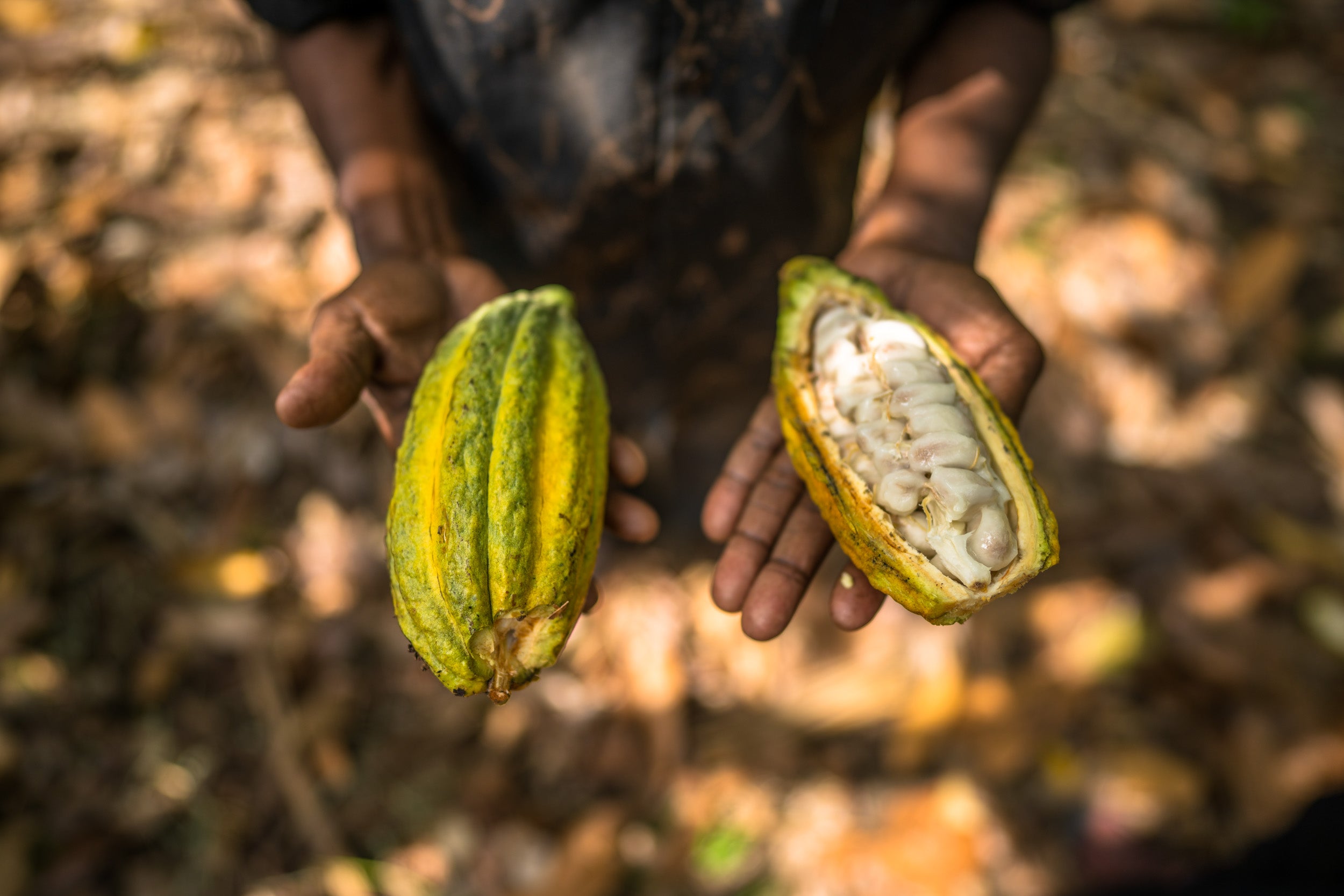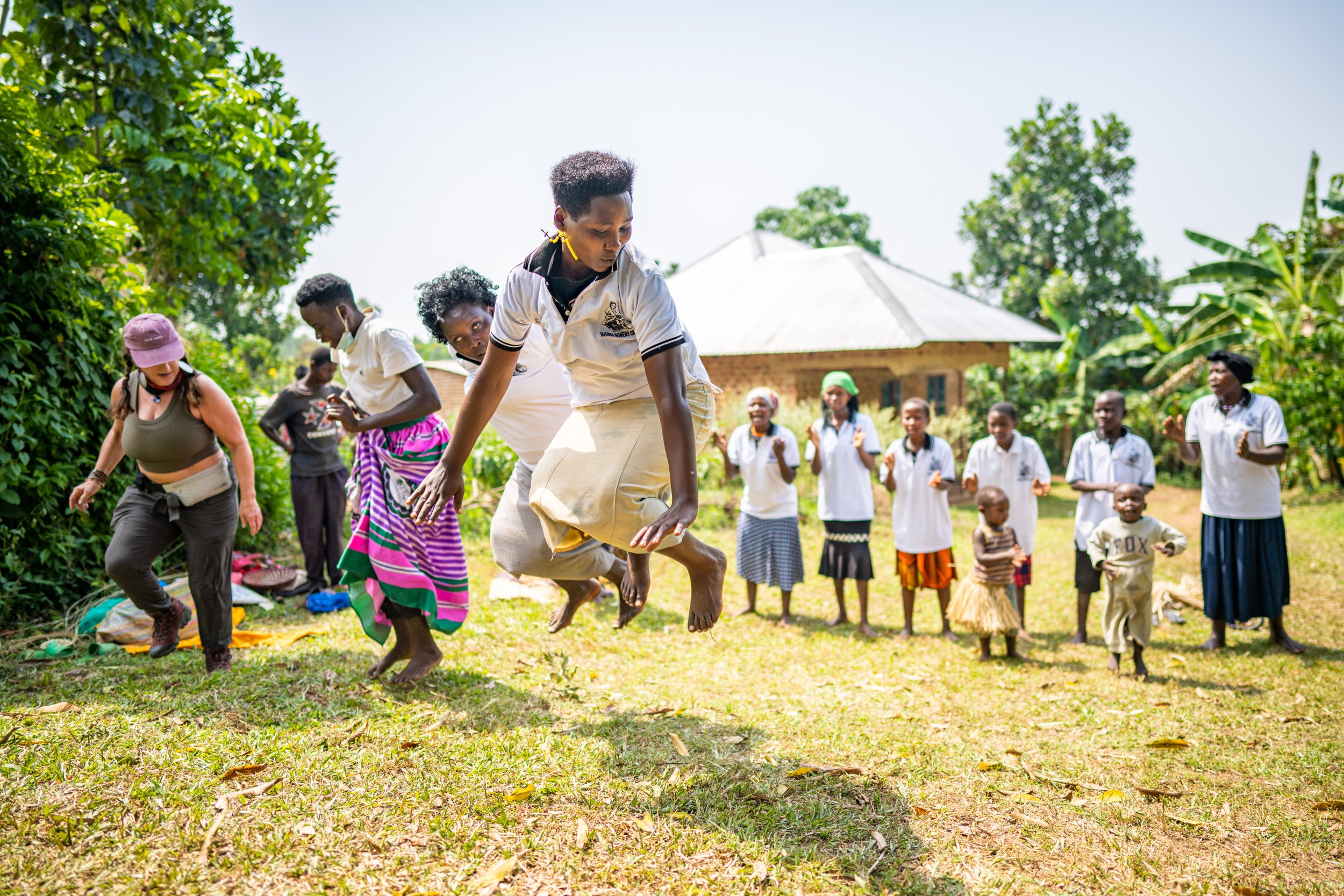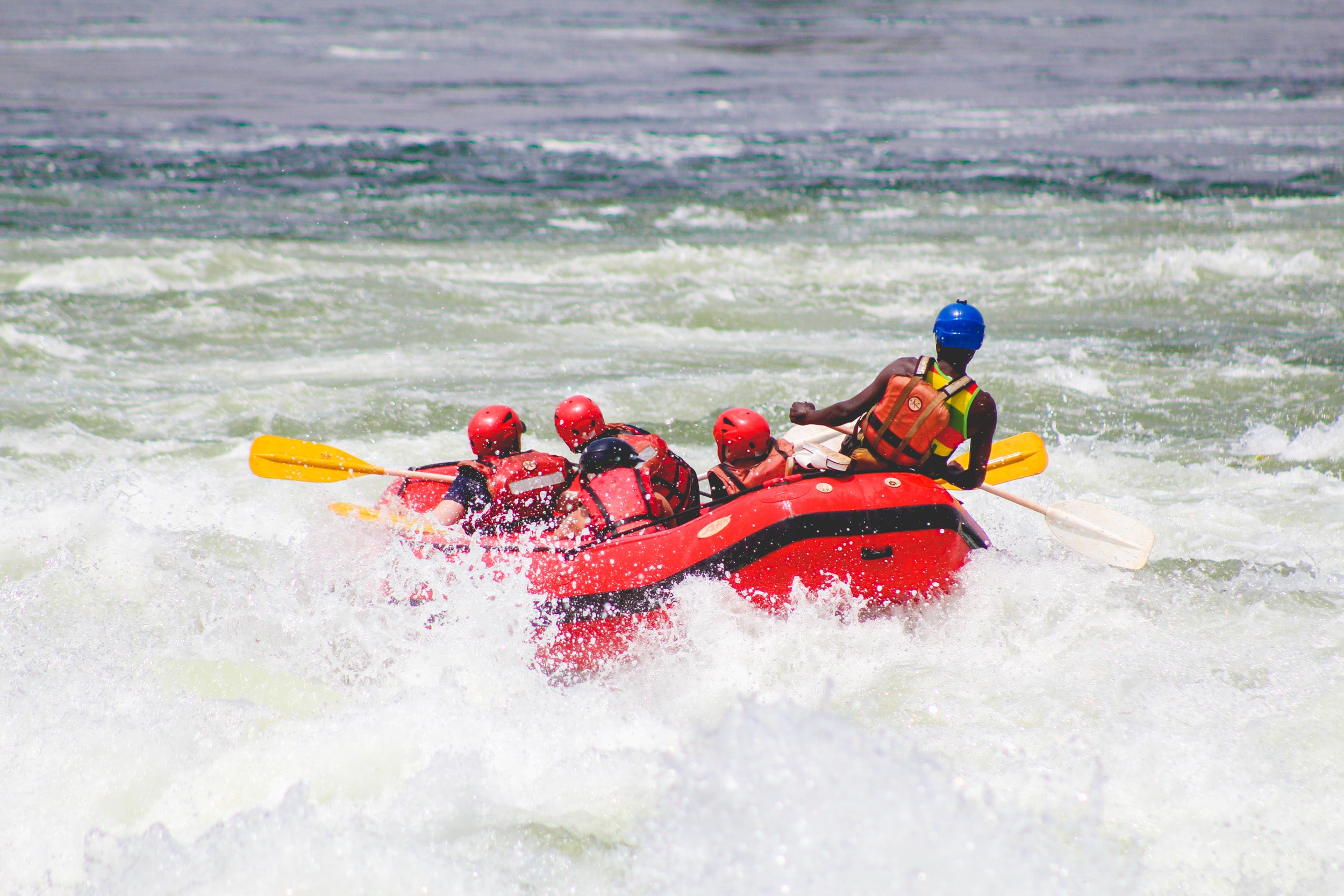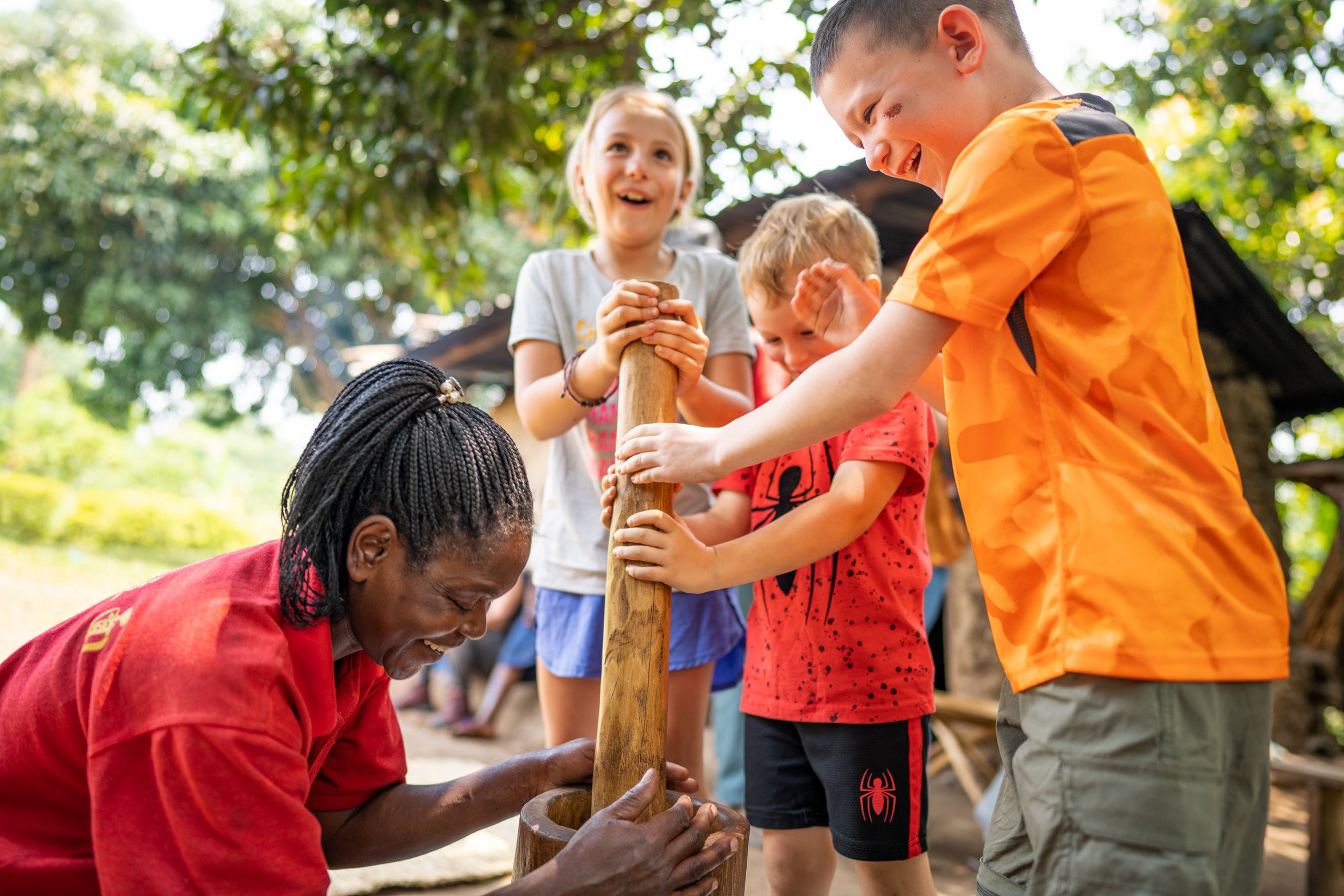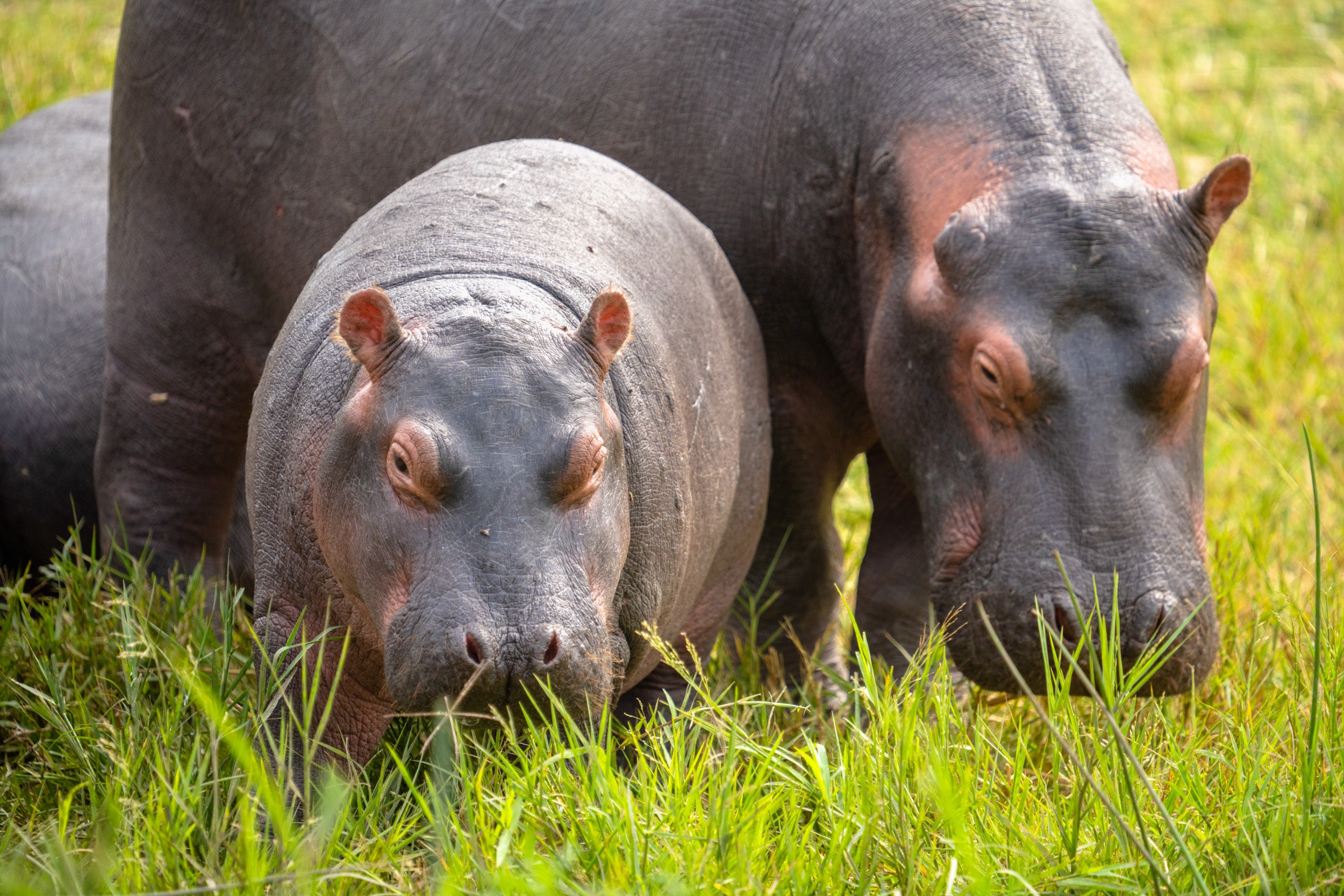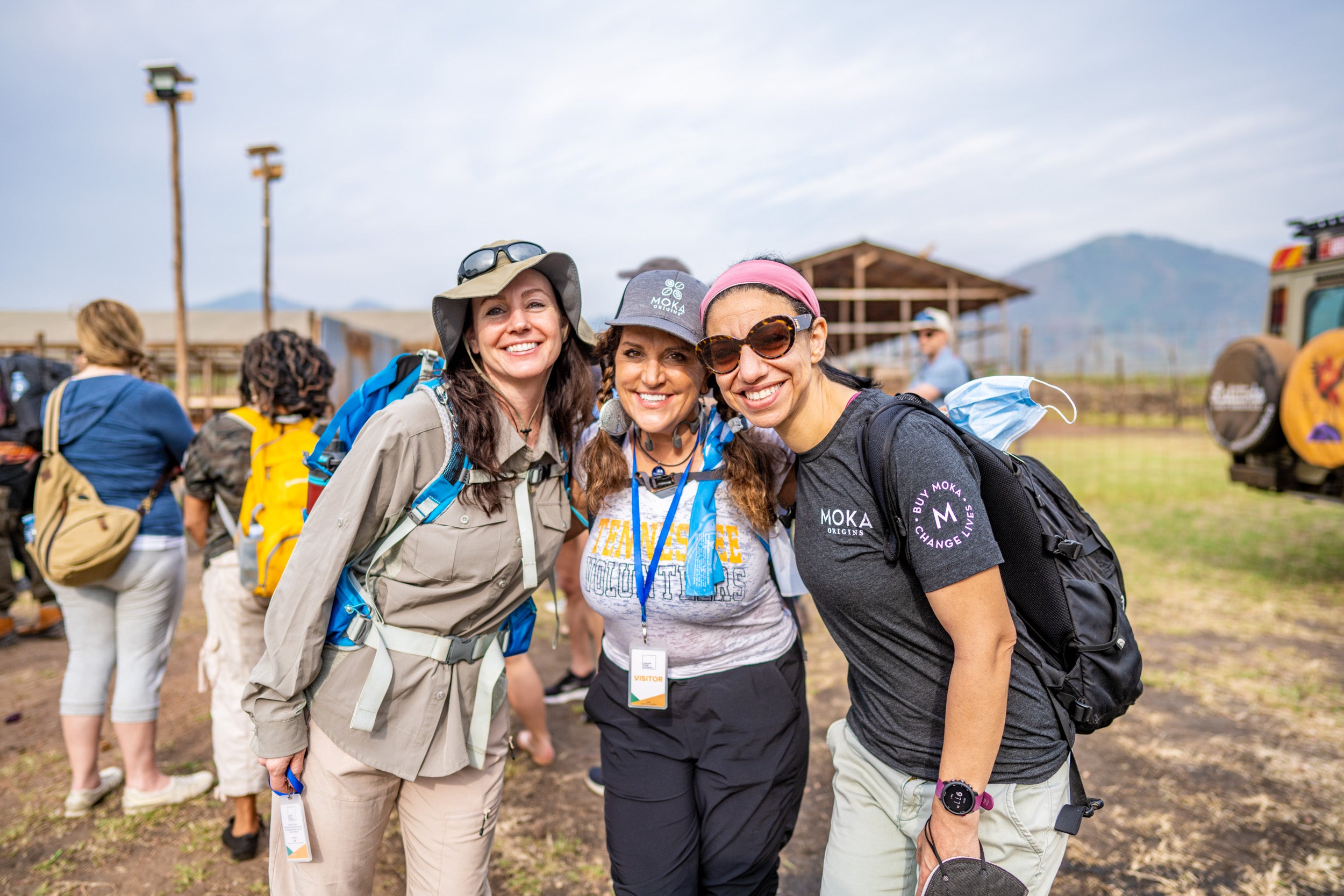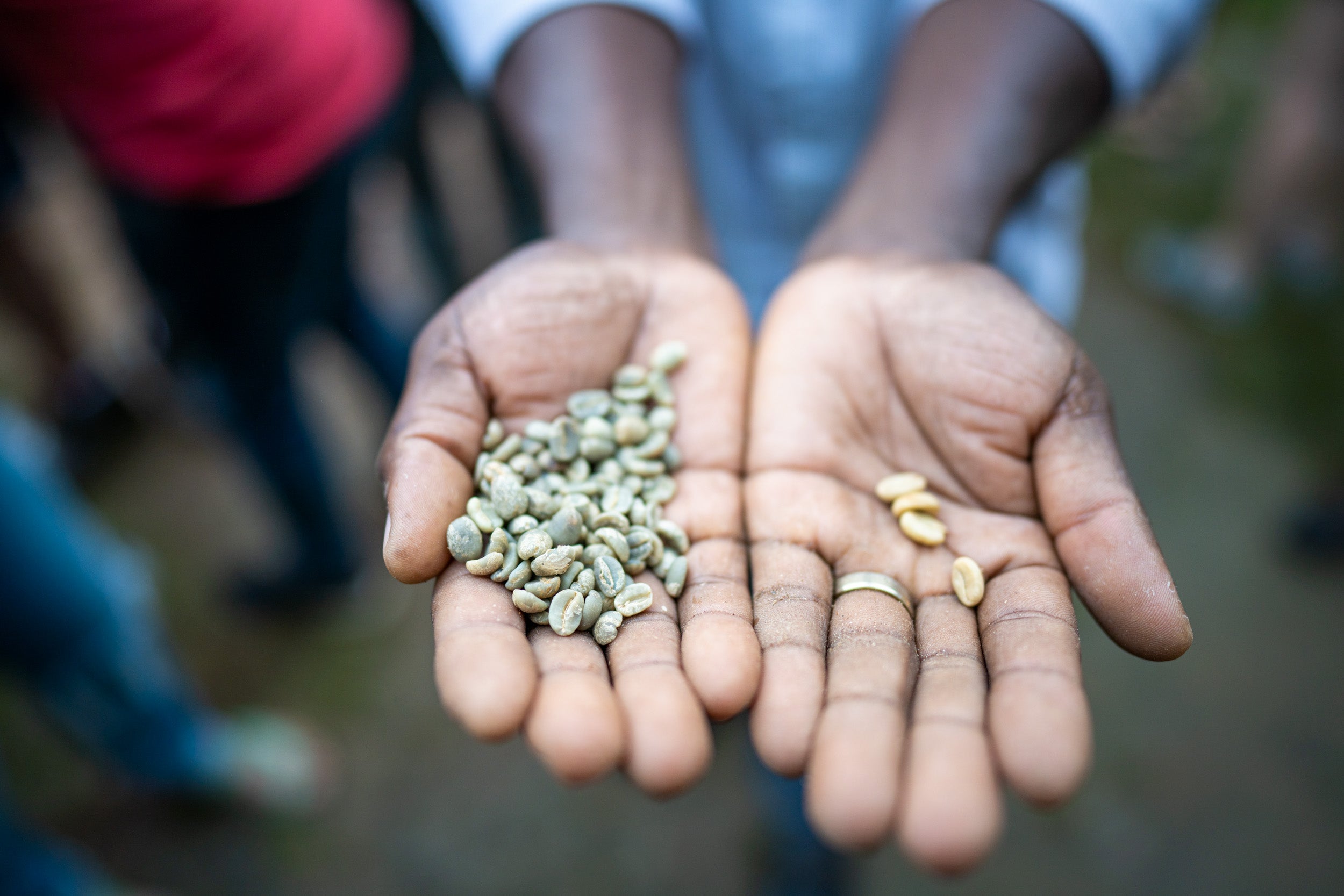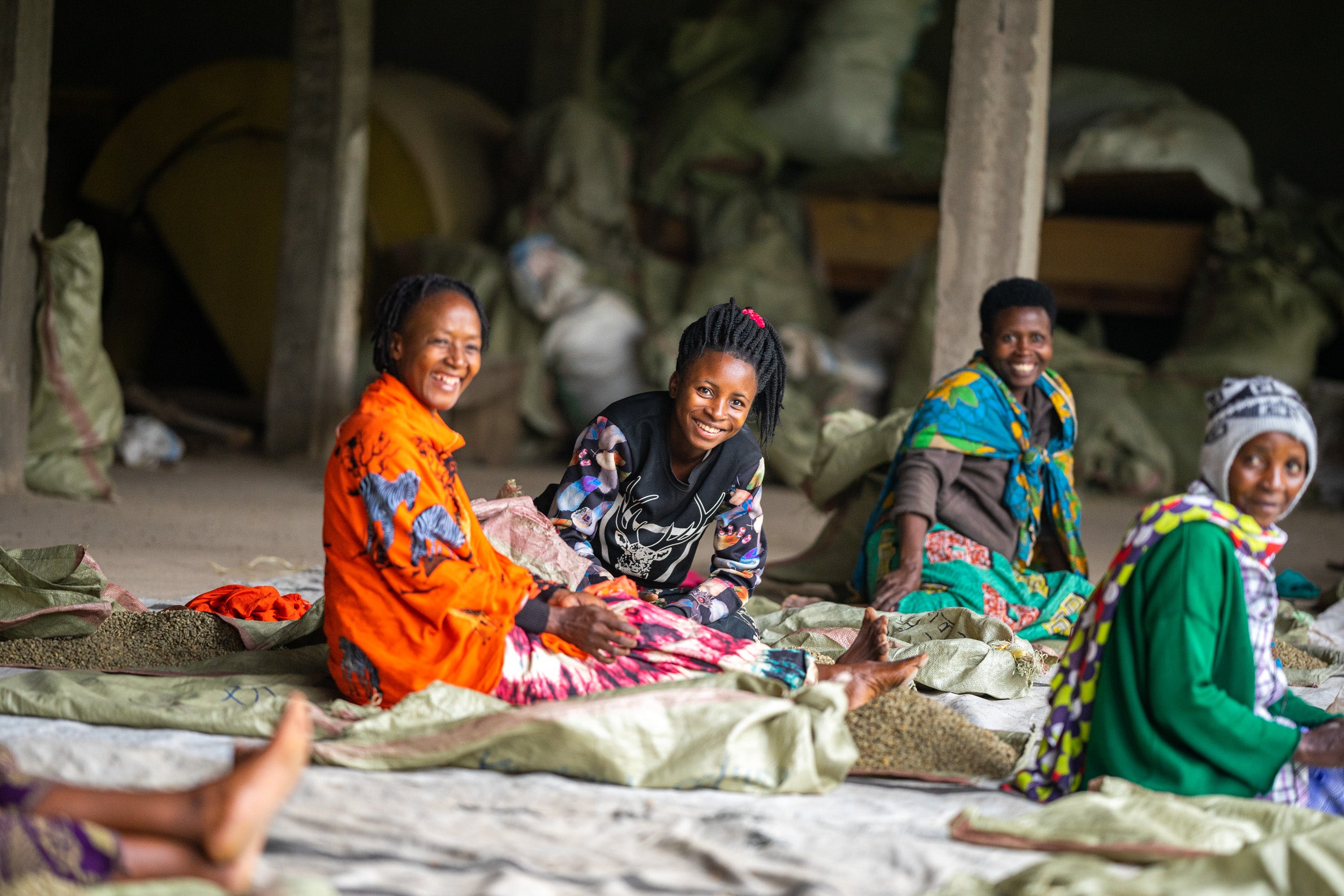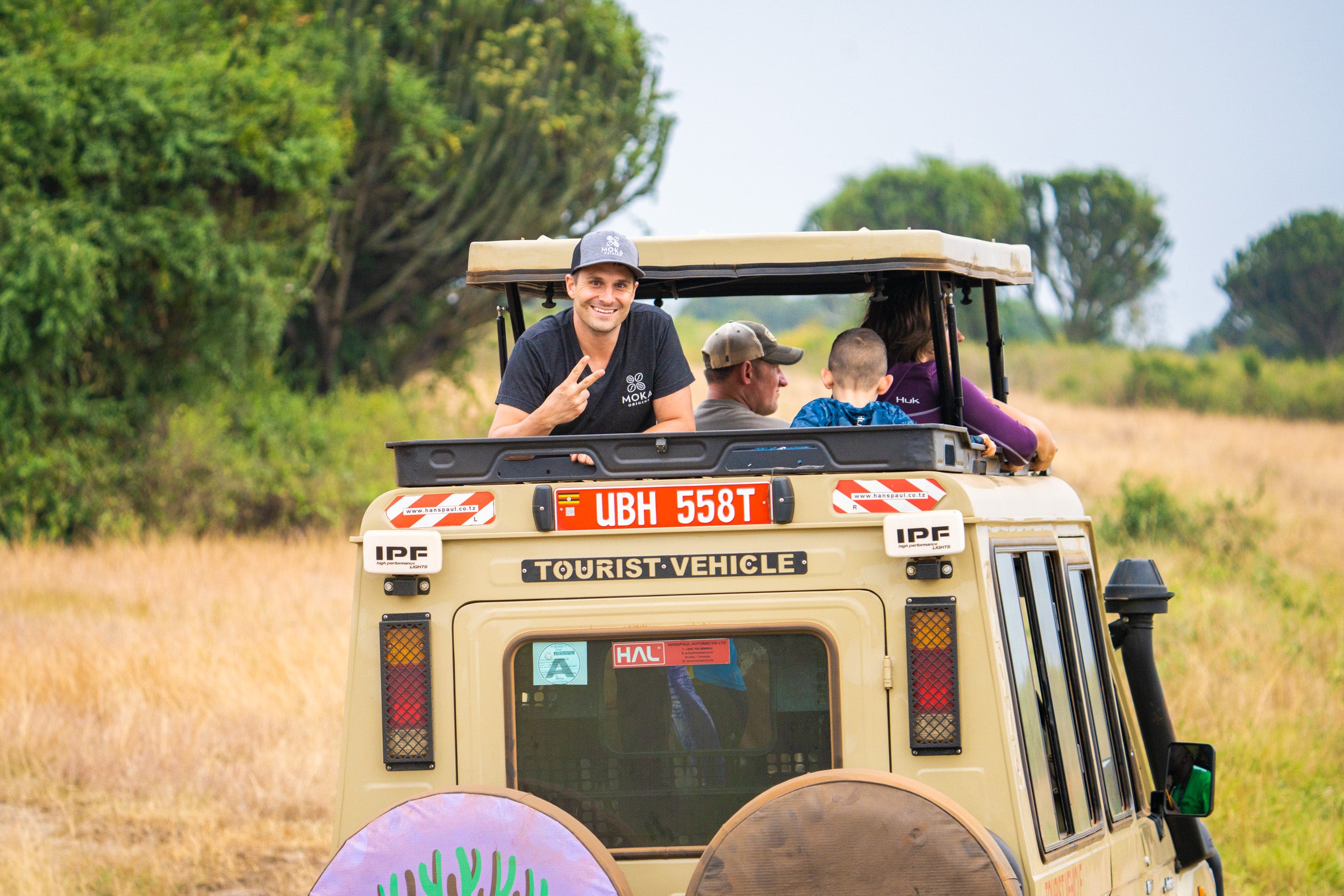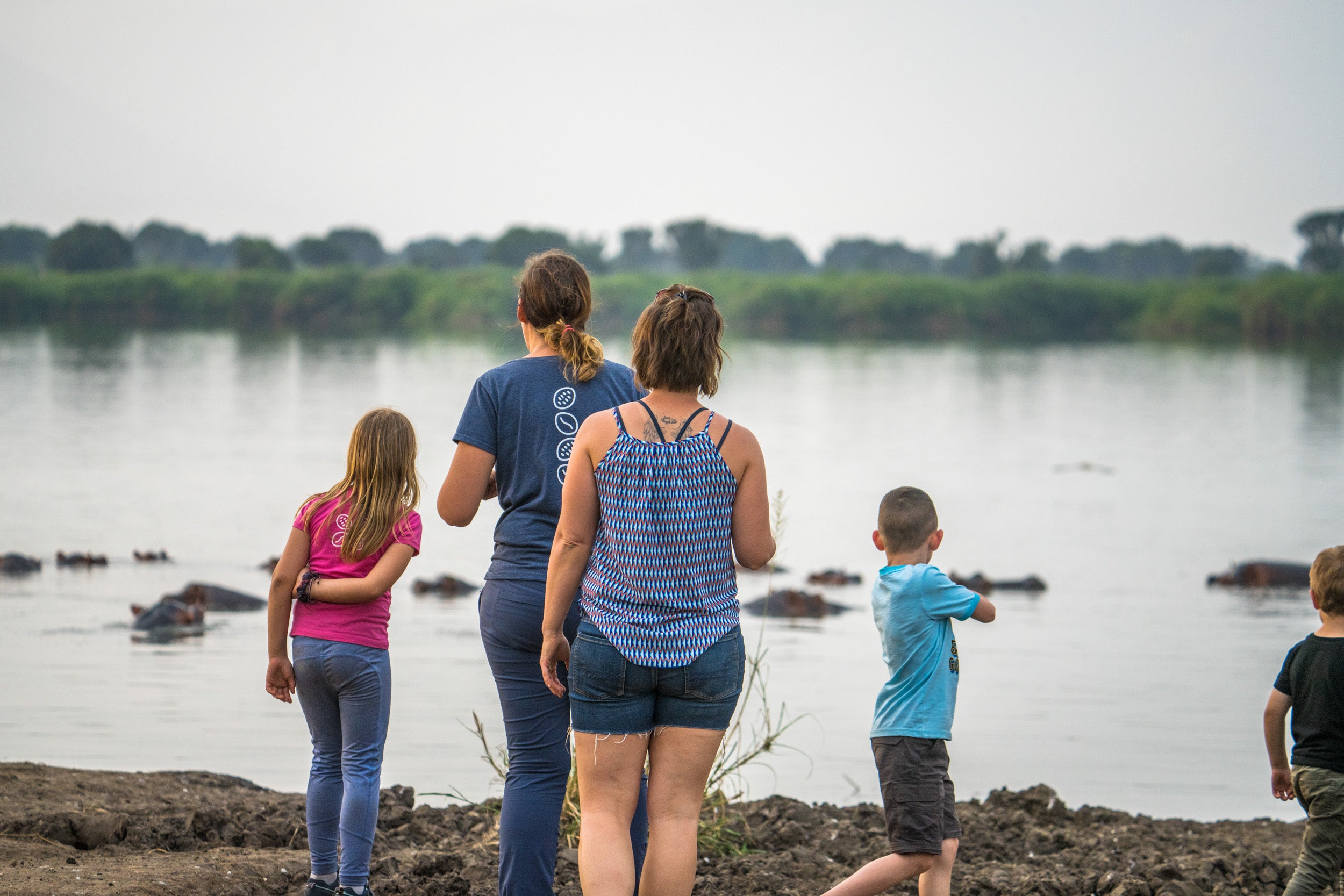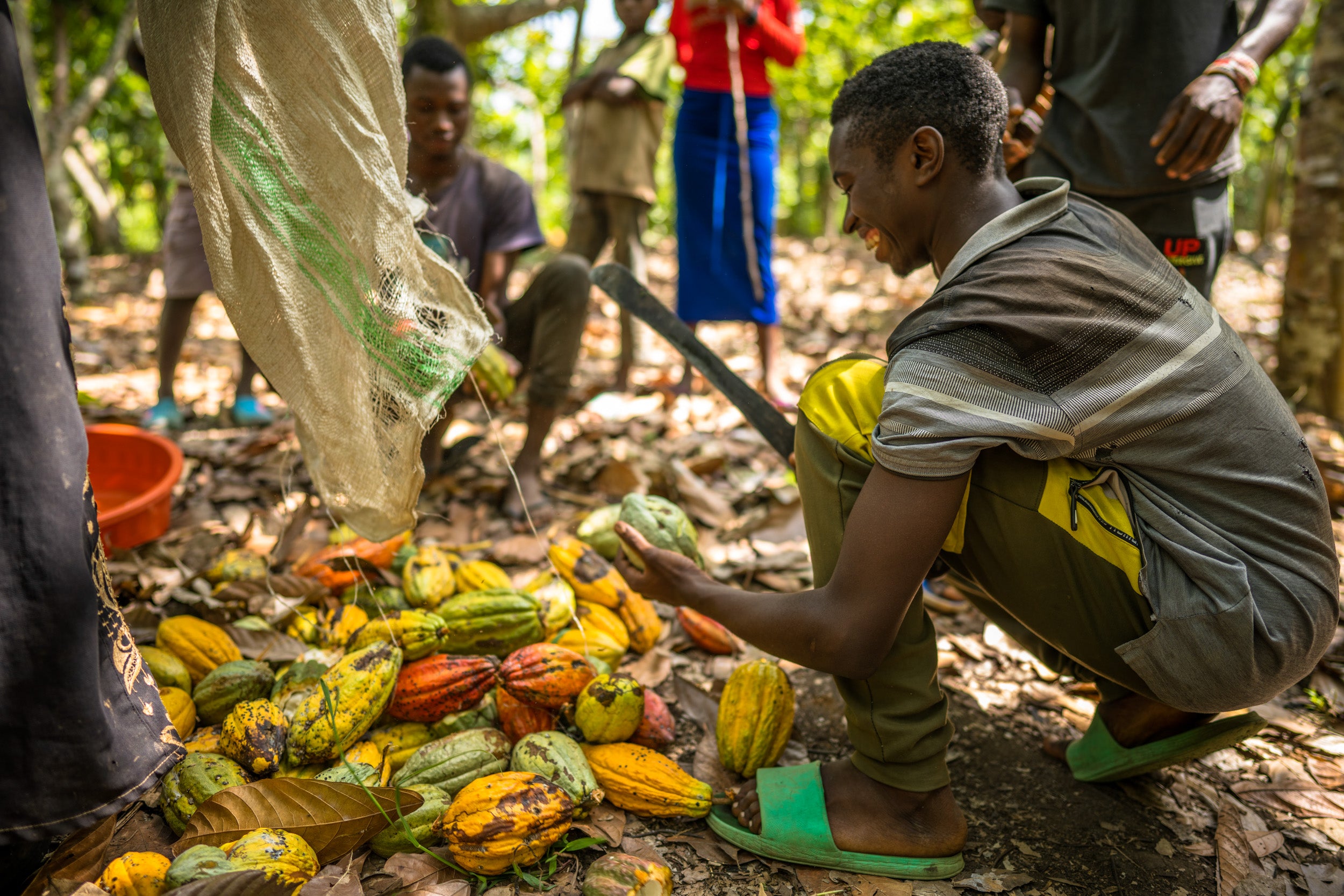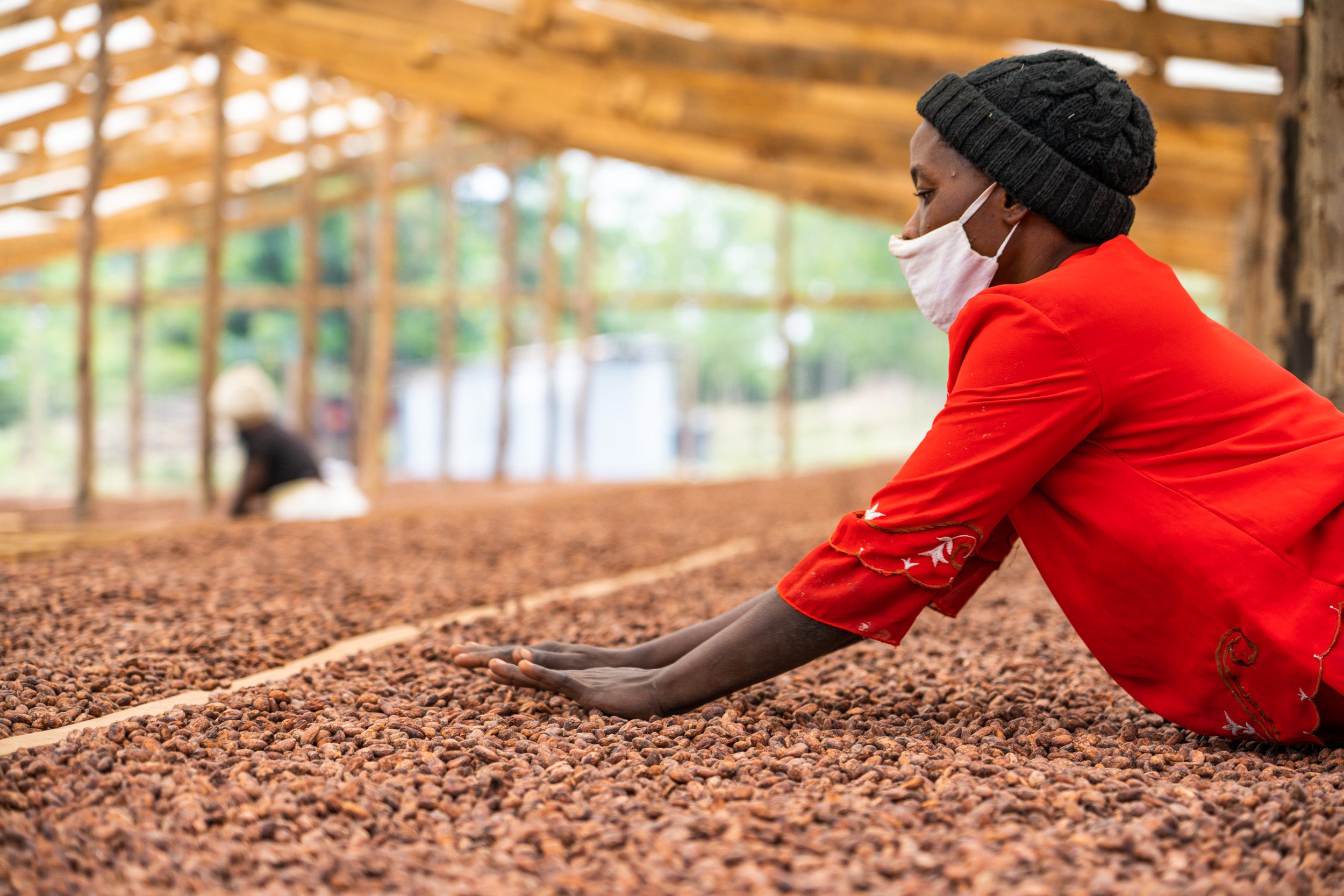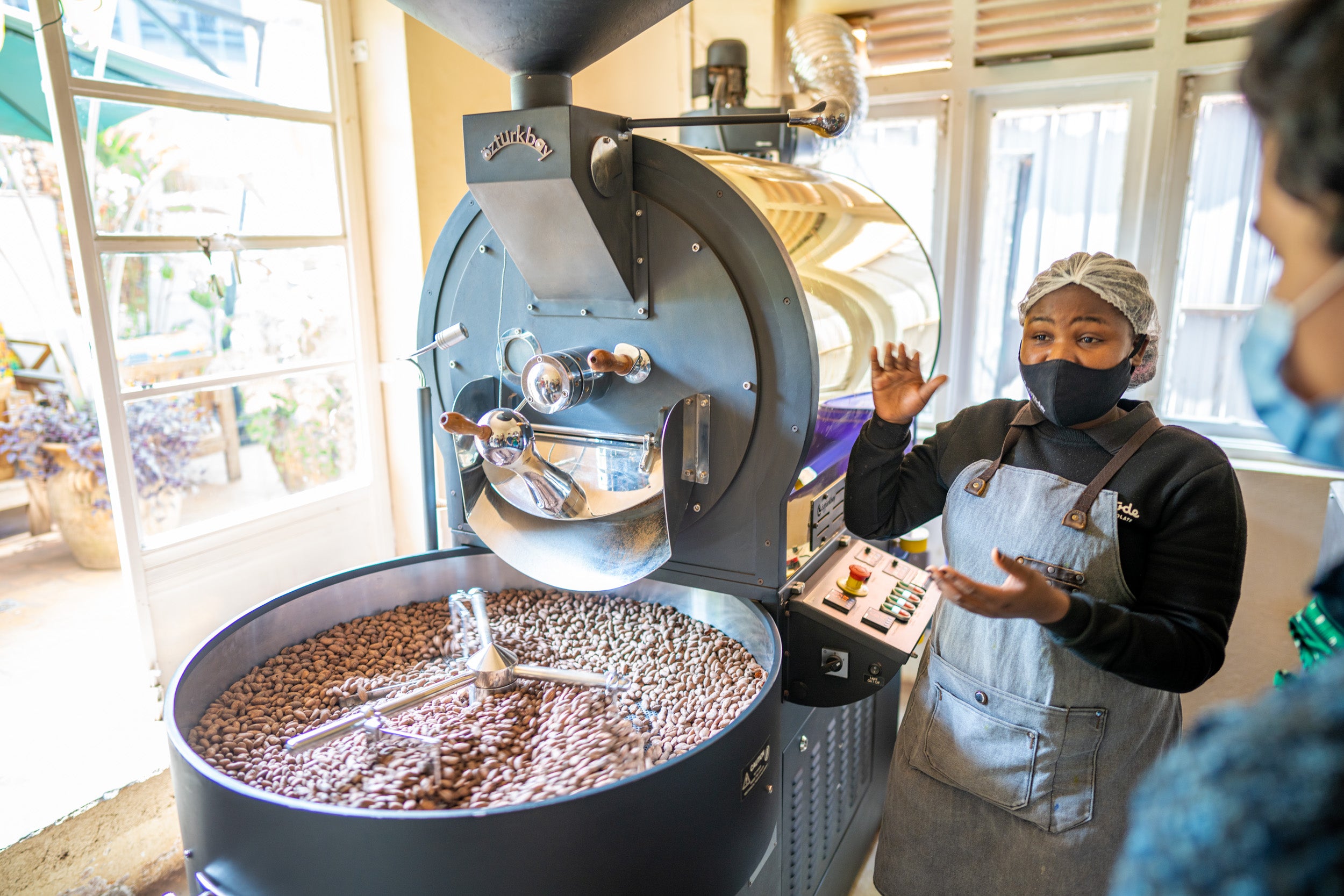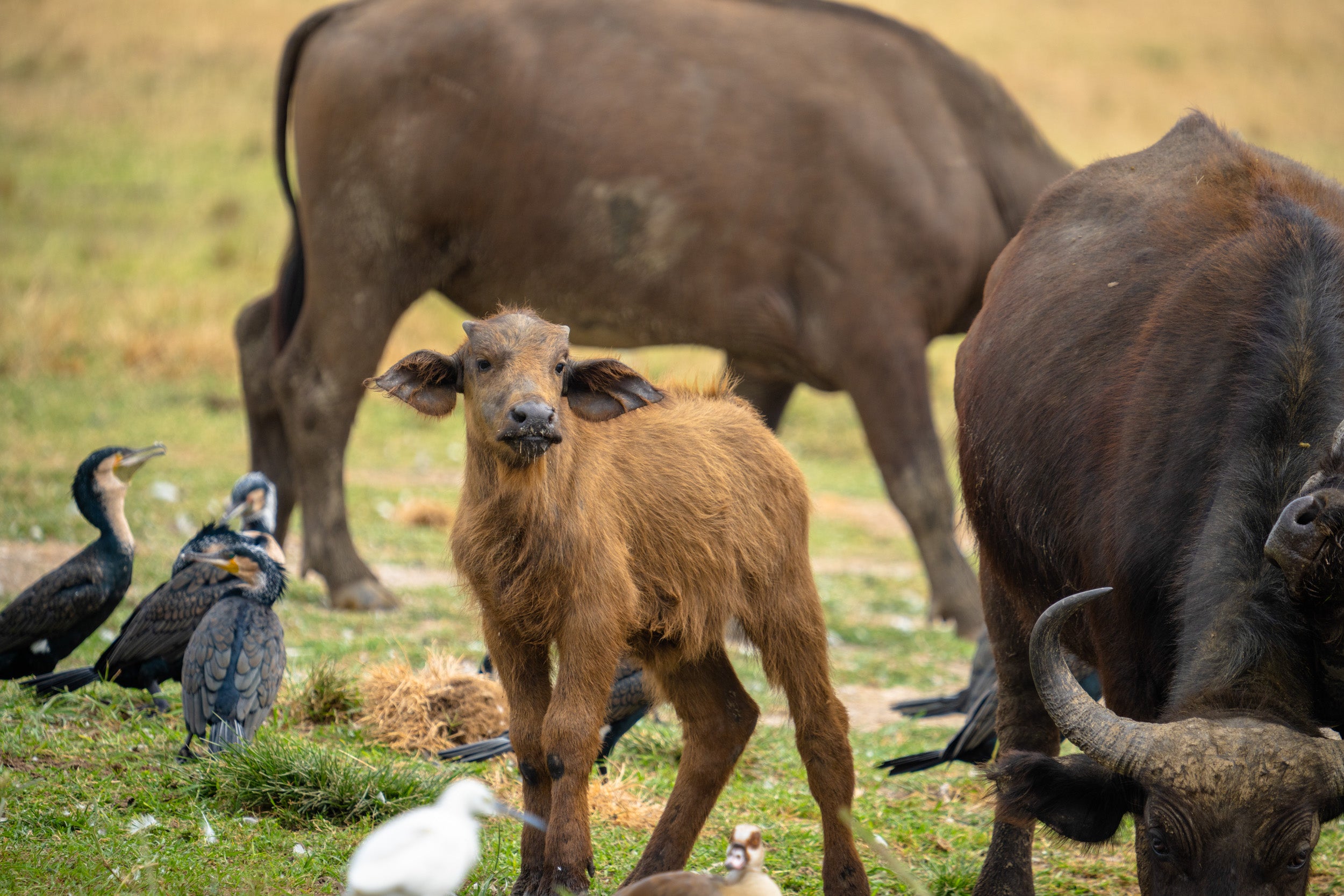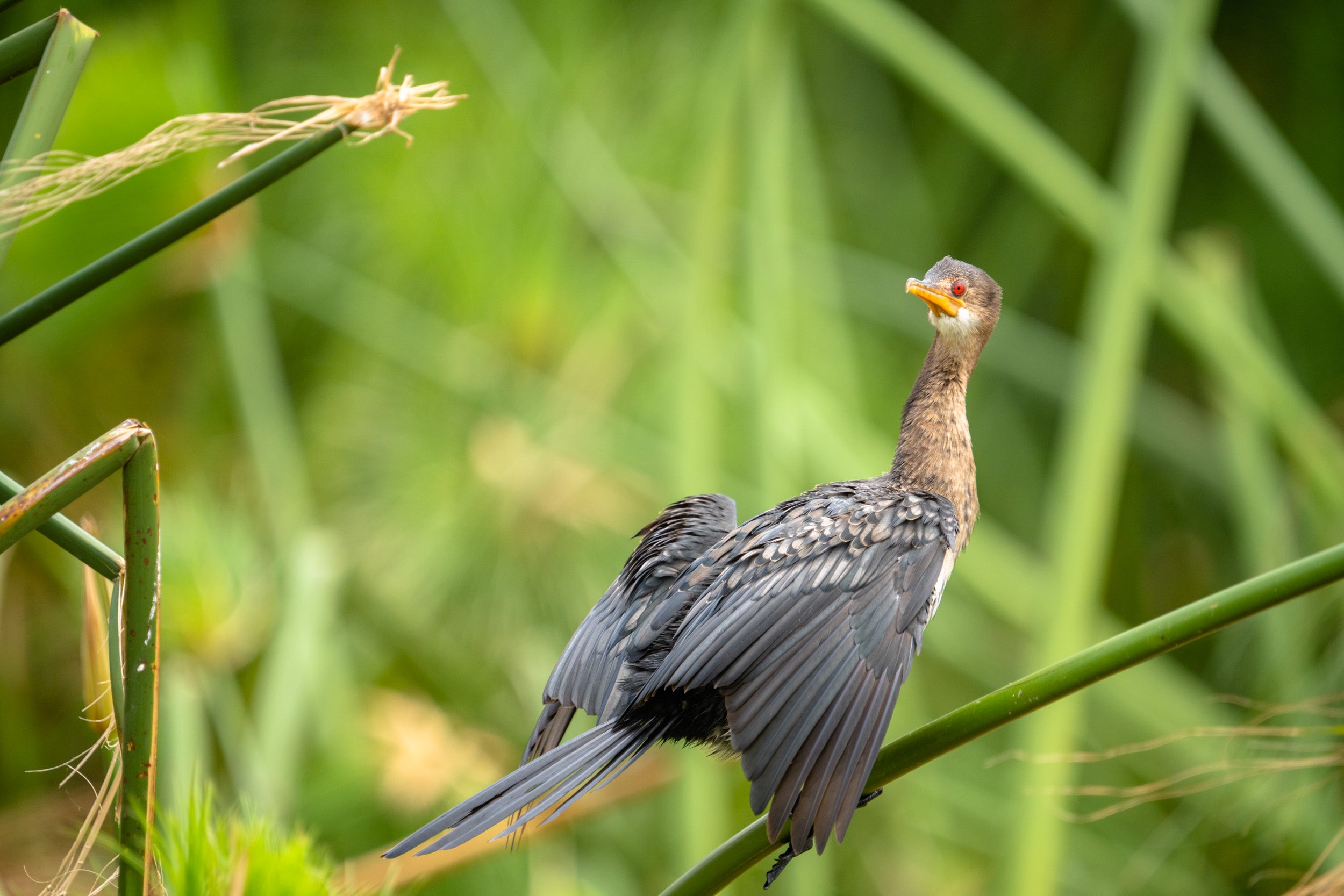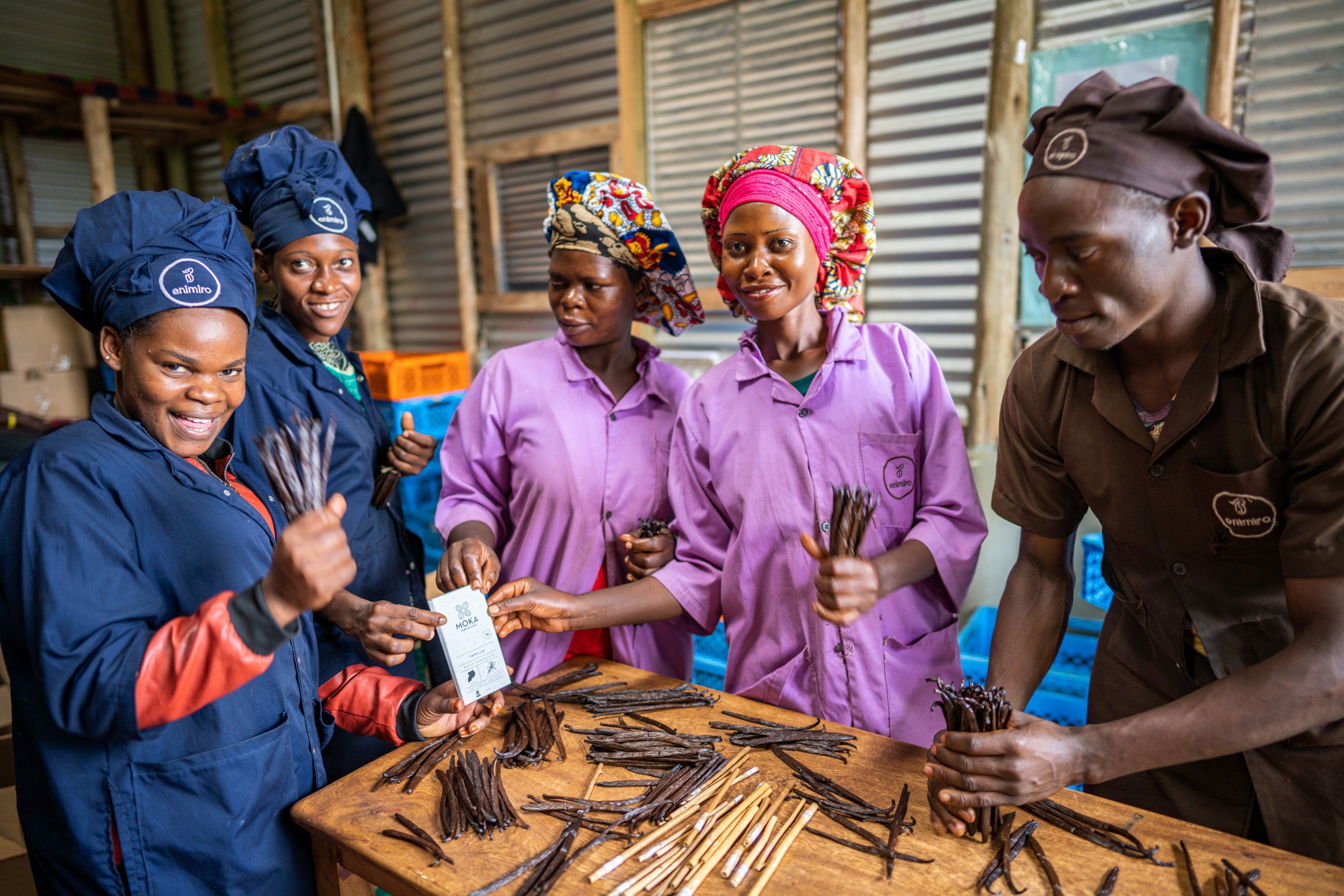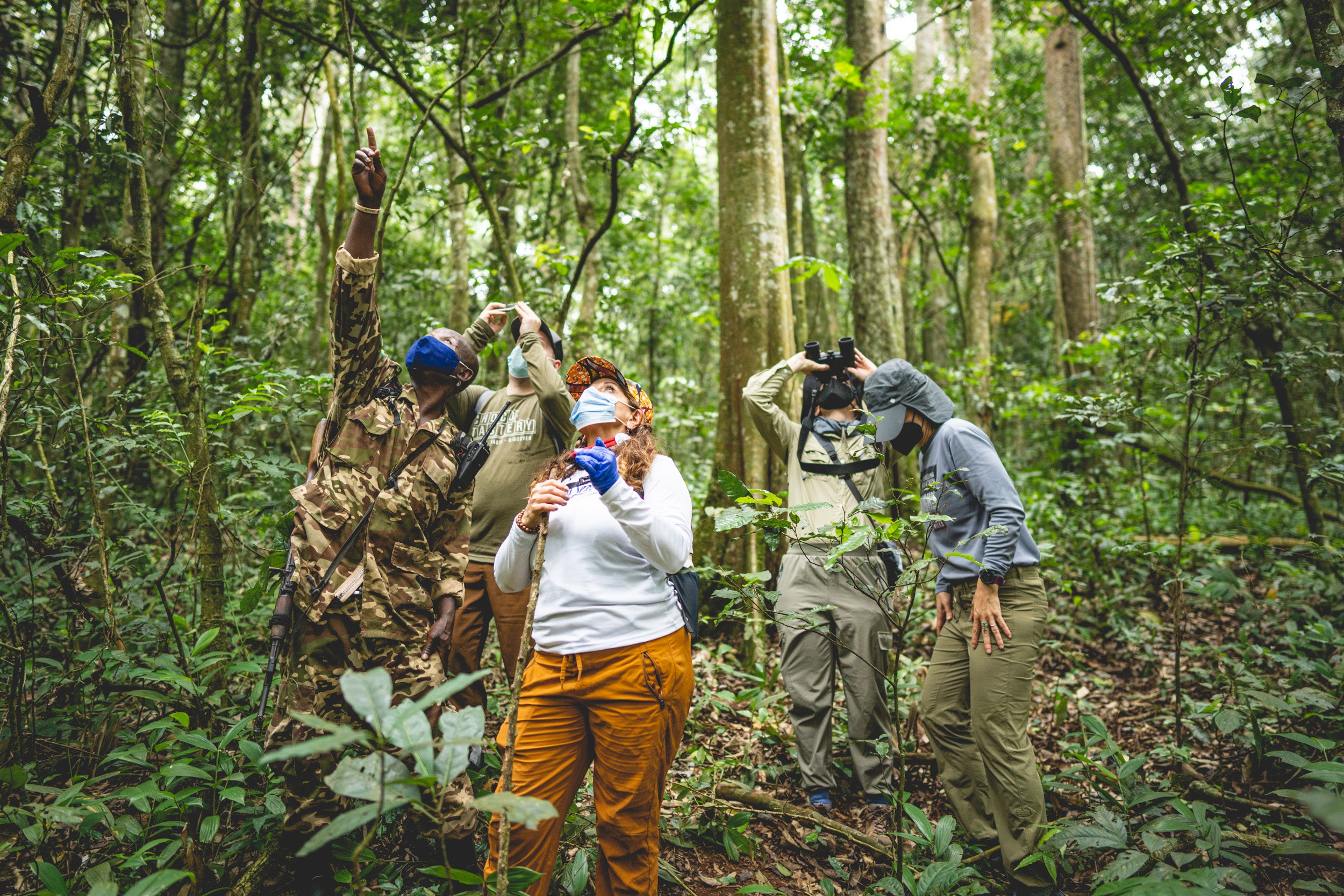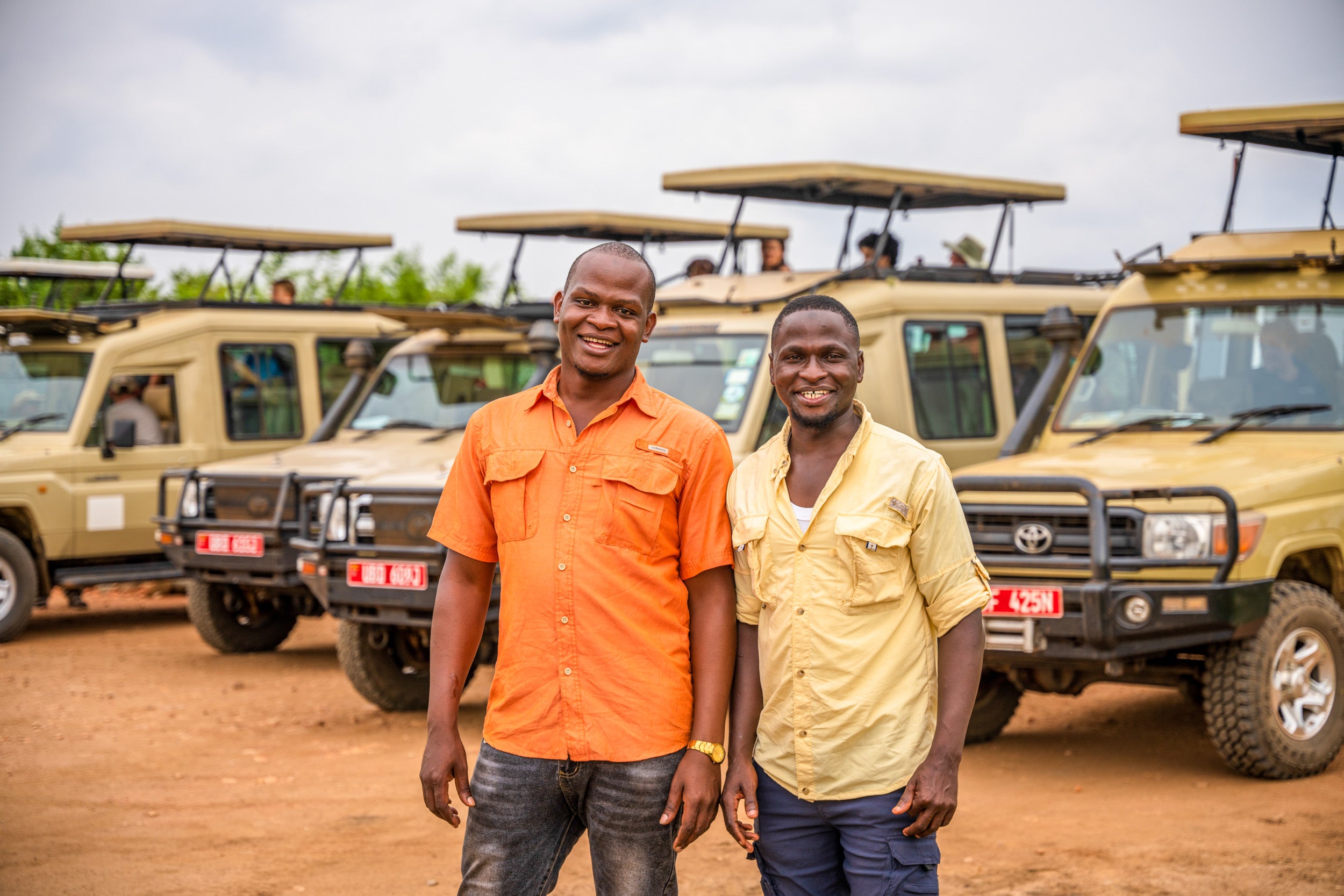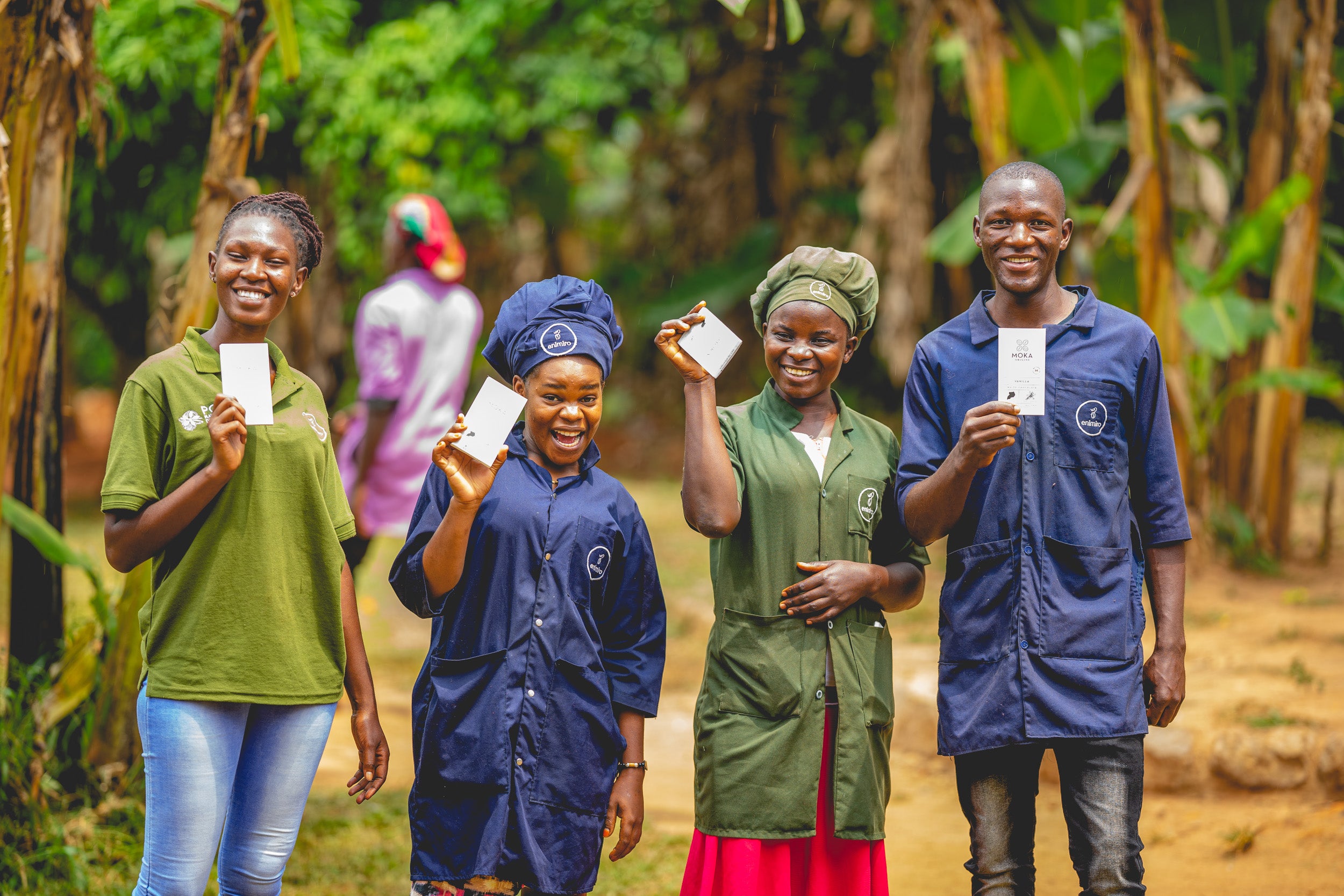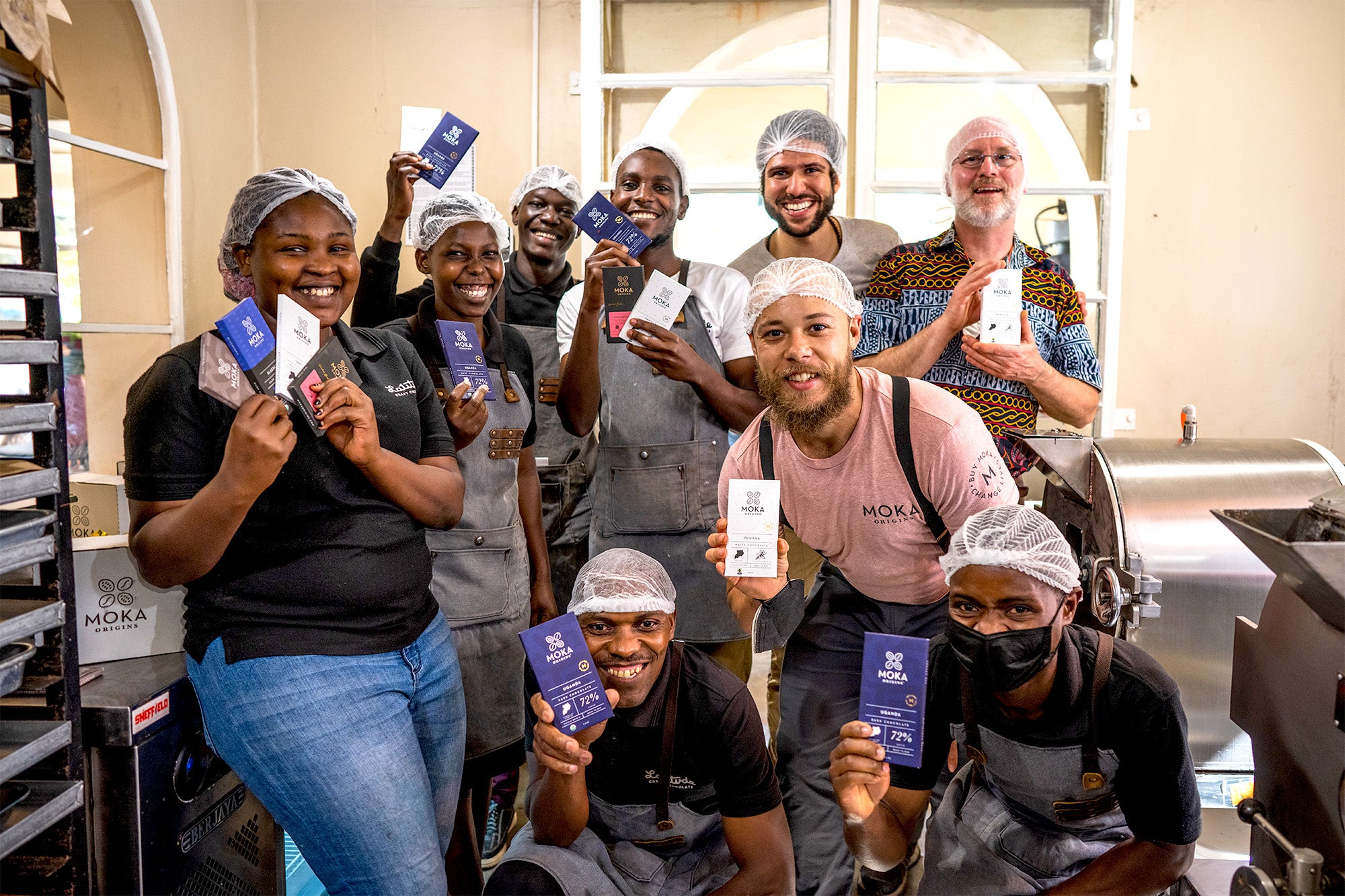 Itinerary
Every day in Uganda will bring exciting new adventures. From harvesting cacao and coffee alongside farmers, to white-water rafting on the Nile River, we plan to do it all on this trip. Prepare for you and your family to be blown away by the animals we'll see and the cultural experiences we'll have in Uganda.

Take a Photo Tour
Direct-Trade Partners
Origin Adventures started as a way to take you to meet the farmers who grow the cacao and coffee beans we use in our products. These trips are the ultimate way to experience a transparent, direct-trade supply chain - from farmer and raw bean, all the way to finished product. At the heart of every Origin Adventure are our farming partners - they're the reason we do what we do.

We're ecstatic to introduce you to the dedicated team at Latitude Trade Company, our cacao sourcing partner. On this trip, you'll gain direct experience of a transparent supply chain, and even get to harvest and ferment cacao side by side with farmers. Latitude pays farmers significantly more than standard market rates which reflects in the quality of their cacao - quality that we'll experience first hand through the chocolate we taste made from their beans. Bukonzo Joint Coop, our Ugandan coffee sourcing partner, will give us a tour of one of the farms they collect beans from and we'll learn where coffee really comes from.
Accommodations & Food
This trip provides plenty of time to relax, swim, experience culture and enjoy local food. All participants will share lodging with immediate travel partners, or with a same-gender roommate. We'll be staying in comfortable lodgings throughout our journey.

‍Accommodation Styles: Boutique Lodges for 7 nights; Hotel for 2 nights. All bookings are double-occupancy minimally with families being the exception.
Meet Your Guides
You'll be accompanied by members of the Moka Origins team, along with local tour guides and experts at our destination.
Trip Add-On: Yoga and Nature Immersion with Luke Ketterhagen
February 12 - February 15
$1200
The trip of a lifetime deserves a moment to absorb all you have experienced. Enjoy an additional four days and three nights on Lake Victoria to enhance this unique excursion. Mabamba Lodge was designed to facilitate interaction between humans and nature. Nestled in a canopy of green vegetation with a focus on privacy and isolation, the cottages are the perfect place for reflection, gratitude and celebration.

Inspired by local tradition and Uganda culture, the opulent rooms feature pristine fabrics and artistic decor. Daily yoga and meditation will focus on internalizing the magic of this land. Opportunities for sundown boat tours, bird watching, nature hikes, drumming, crafts, and cycling to the local Mabamba village for shopping will be available for a deeper cultural connection. Integrate all levels of your being – physical, mental, emotional, and spiritual - and make your adventure-filled trip to Africa benefit your well-being for years to come.
Register Now
Dates & Prices
February 3 – February 12, 2024
Early Registration Price: $4950 (pay before July 31, 2023)
Normal Registration Price: $5550 (pay before November 15, 2023)
Child Registration Price: $4200 (pay before November 15, 2023)
Yoga with Luke Ketterhagen Add-On (February 12 - 15): $1200 (pay before November 15, 2023)
Deposit Amount: $1000 (secures your spot on the trip)
What's included in the price?
‍Pricing Includes:
All ground transportation and airport transfer in Uganda
All meals scheduled in itinerary
All accommodations as scheduled in itinerary
All itinerary activities
All gratuity charges
‍
‍Pricing Excludes:
International travel to/from Uganda
Additional excursions and activities
Alcoholic beverages
Visas and travel insurance
Close Modal