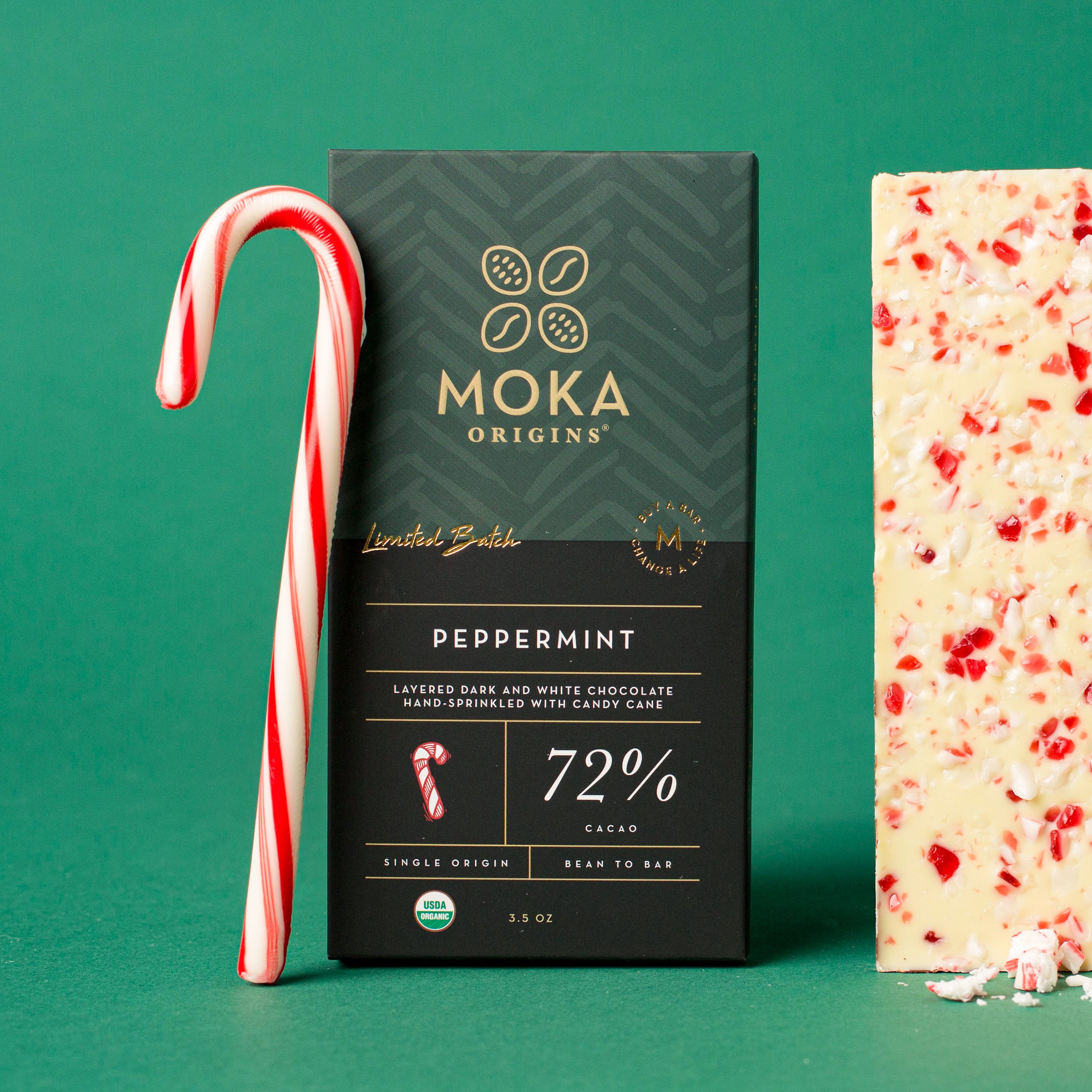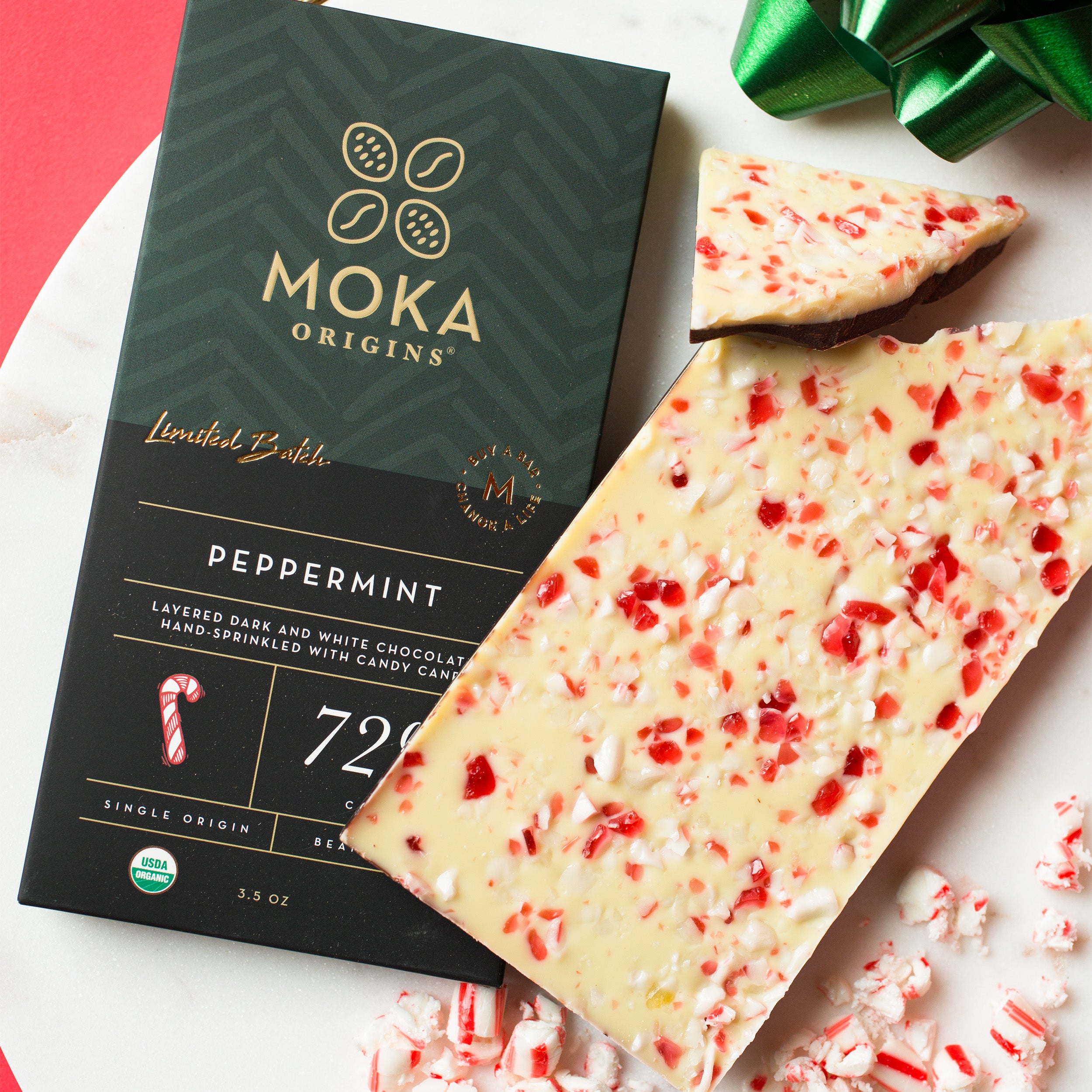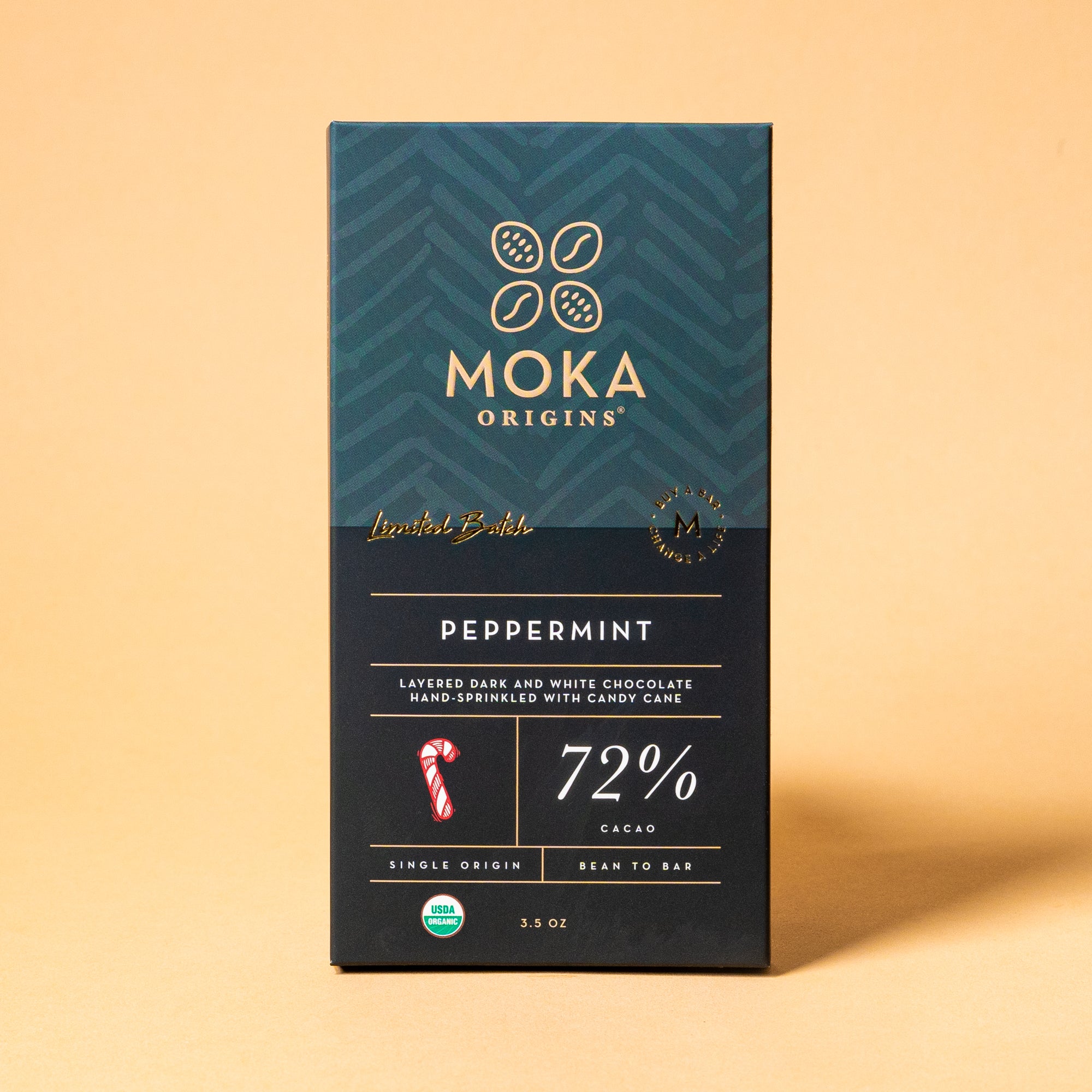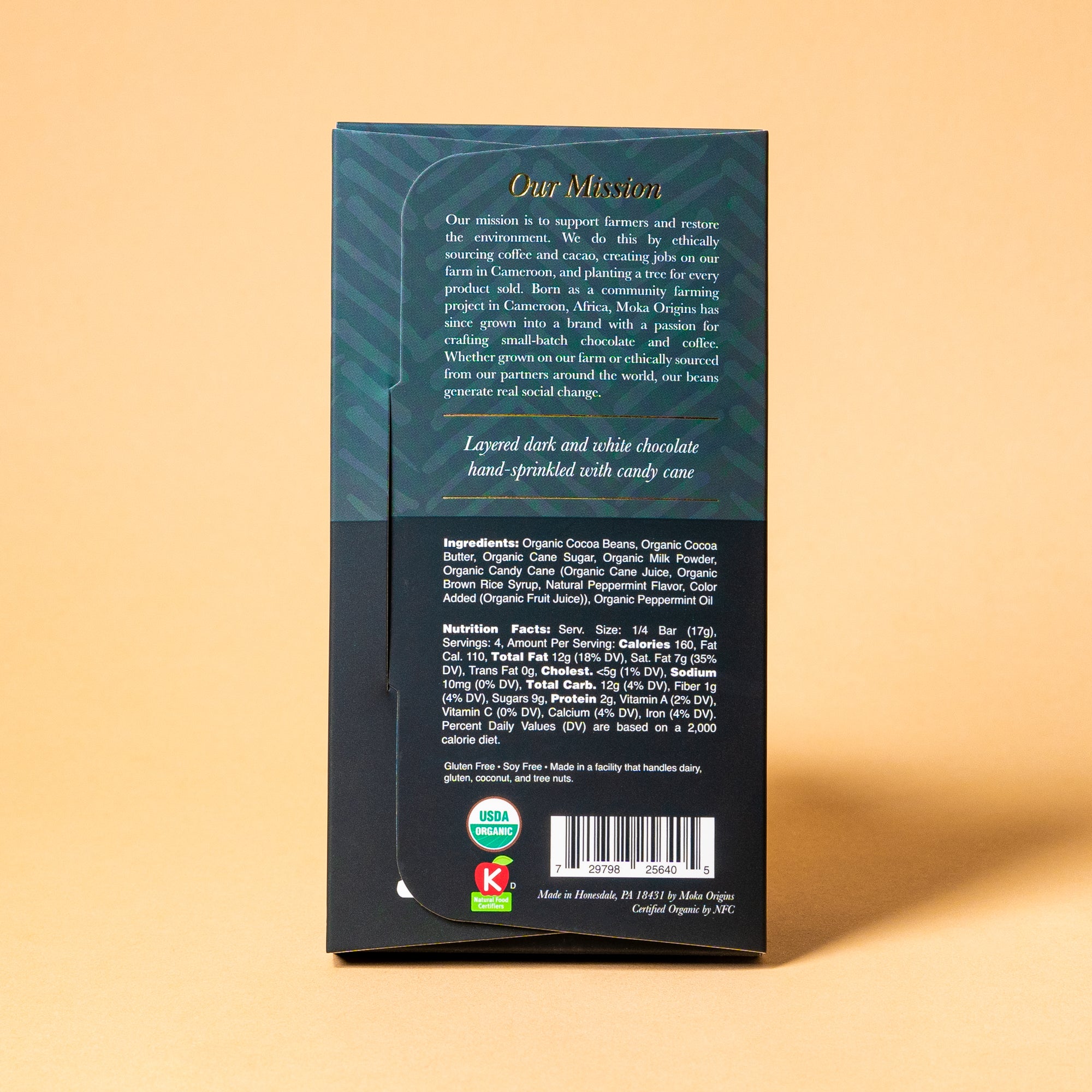 Our seasonal Peppermint Bar is like eating the holidays. What does that mean? It means a smooth, melt-in-your-mouth double layered chocolate bar, dark chocolate layered with white chocolate, sprinkled with organic candy cane. It's so delicious we've had people personally buy 10 cases worth at a time (like Jen). Buy some, you won't regret it.
Want many? You can buy a case of 12 here for 20% off.
Giving back to farmers and the planet.
Every product we make positively impacts farmers, plants a tree, and brings you unique flavors from around the world.