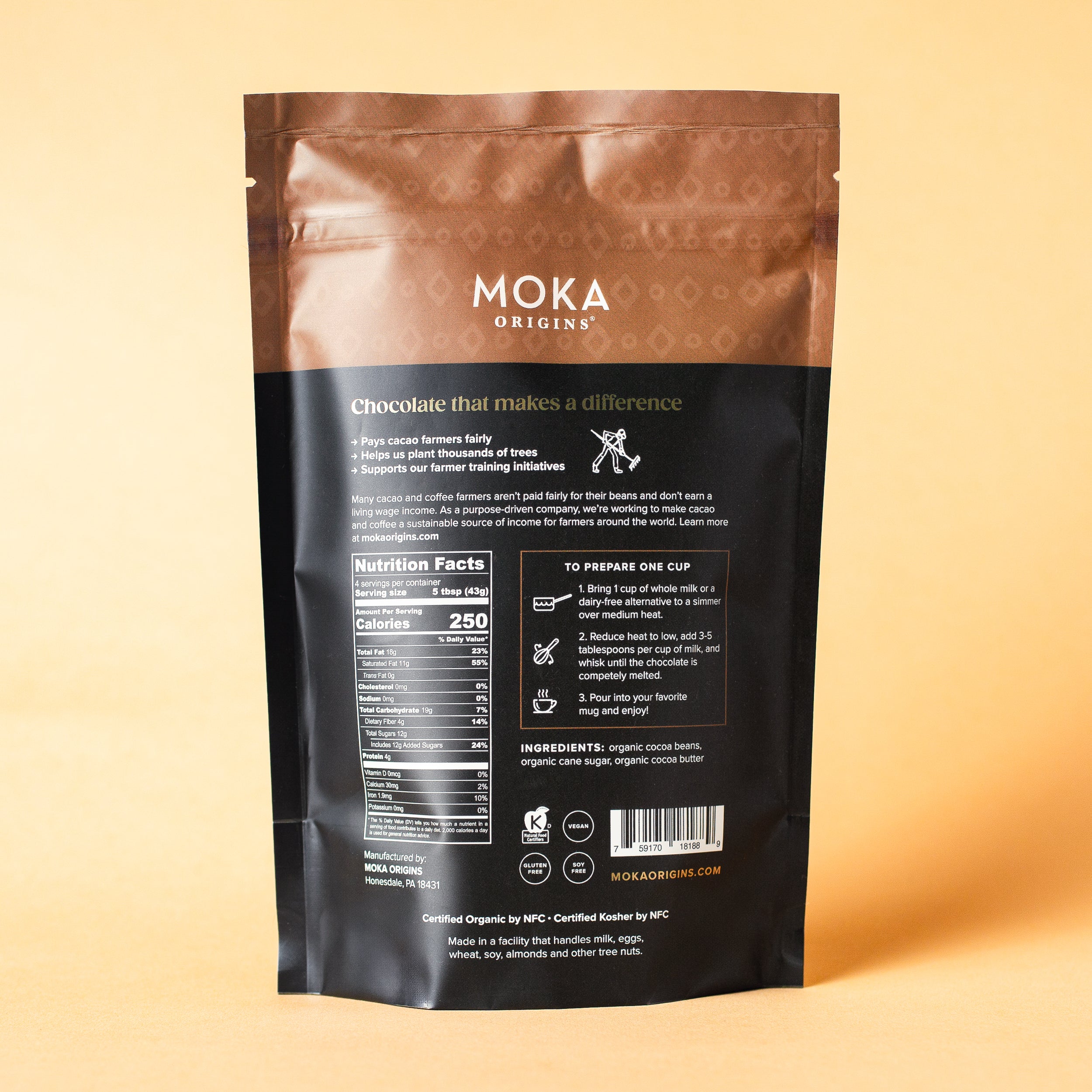 Pure Dark Drinking Chocolate
Like hot cocoa, but better. Our Drinking Chocolate is made using real chocolate (versus cocoa powder) which we shave into decadent bits of chocolate that you can use to make a delicious, creamy, and satisfying chocolate drink.
There's only one ingredient here: Dark chocolate (cocoa beans, cane sugar)
Organic - Kosher - Gluten Free - Dairy Free - Nut Free
Makes approximately 6-8 cups in total.
Frequently Asked Questions
Does this product contain caffeine? While we do not add caffeine or coffee to our pure dark drinking chocolate, dark chocolate is known to contain 12mg of caffeine per ounce.
Made in a facility that also processes milk, wheat, & tree nuts
Giving back to farmers and the planet.
Every product we make positively impacts farmers, plants a tree, and brings you unique flavors from around the world.