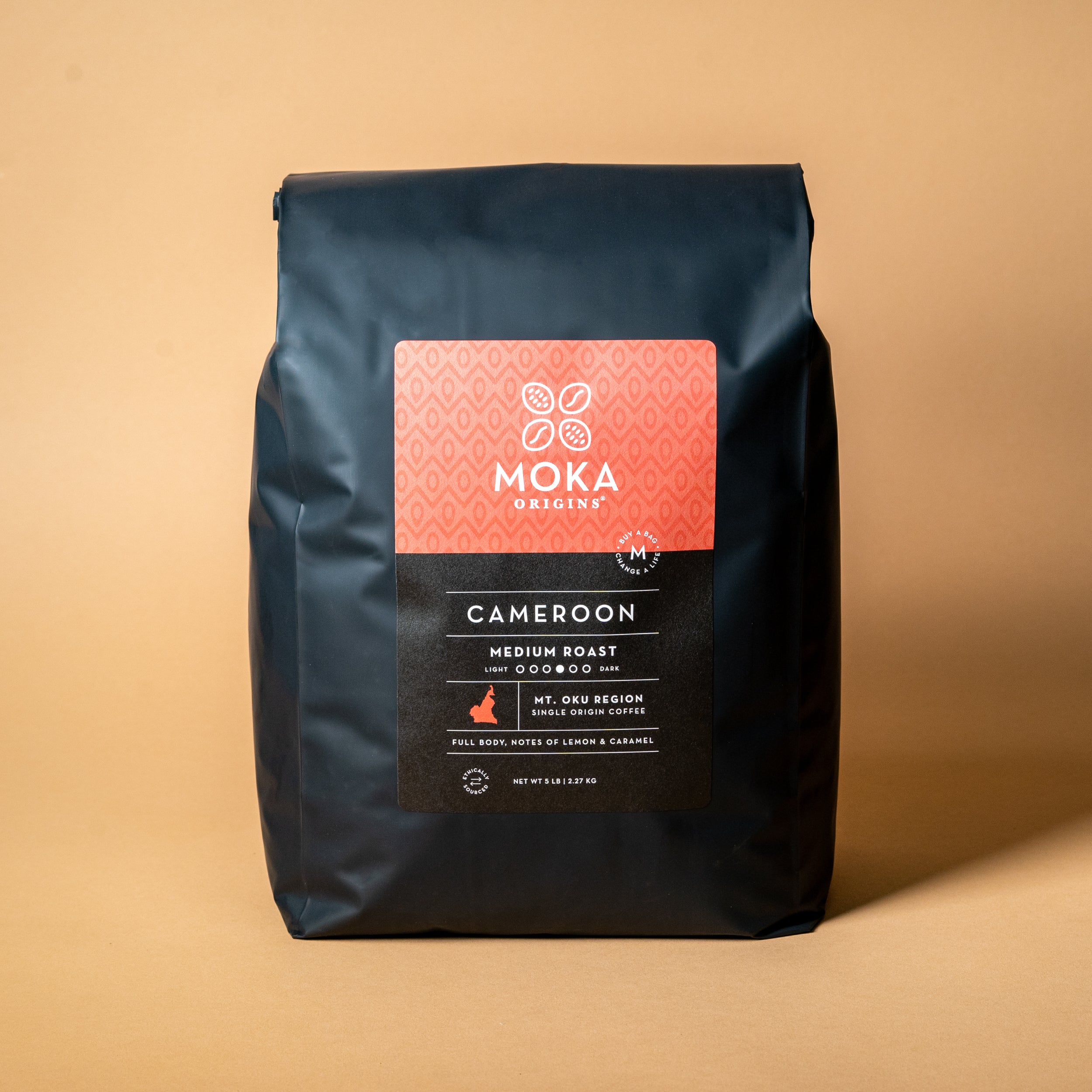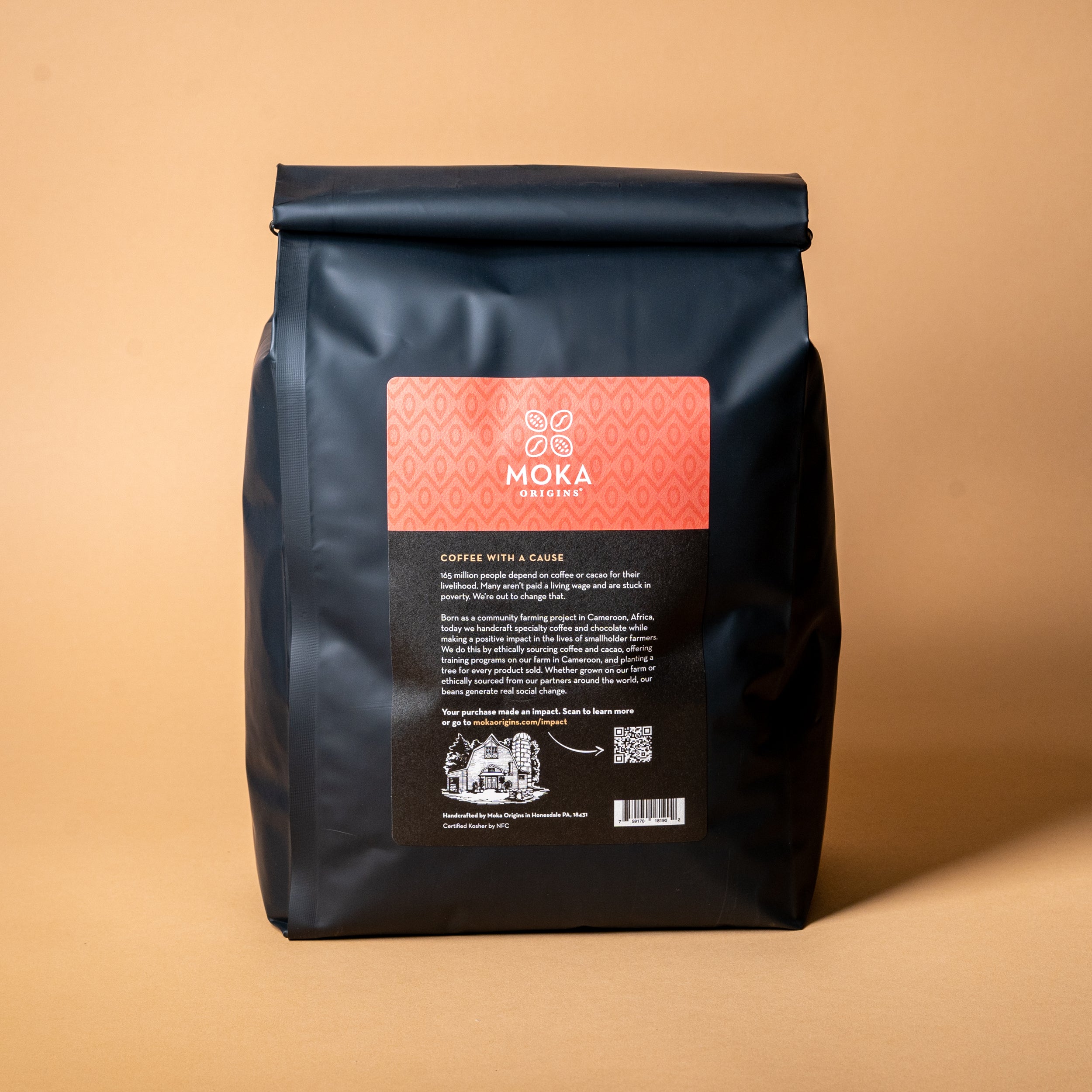 Cameroon Mt Oku Region 5lb
Full body with hints of lemon and a sweet caramel finish
Medium Roast
This bean started it all. For over a decade, Moka's founders have worked with farmers across Cameroon. In the shadow of Mt Oku, coffee is the lifeblood of most local families. This rare, shade-grown bean is our flagship coffee, and embodies our commitment to direct trade.
Growing Elevation: 5,500 to 6,500 feet
Producers: Mt Oku Small-holders
NET WT 5lb
Giving back to farmers and the planet.
Every product we make positively impacts farmers, plants a tree, and brings you unique flavors from around the world.