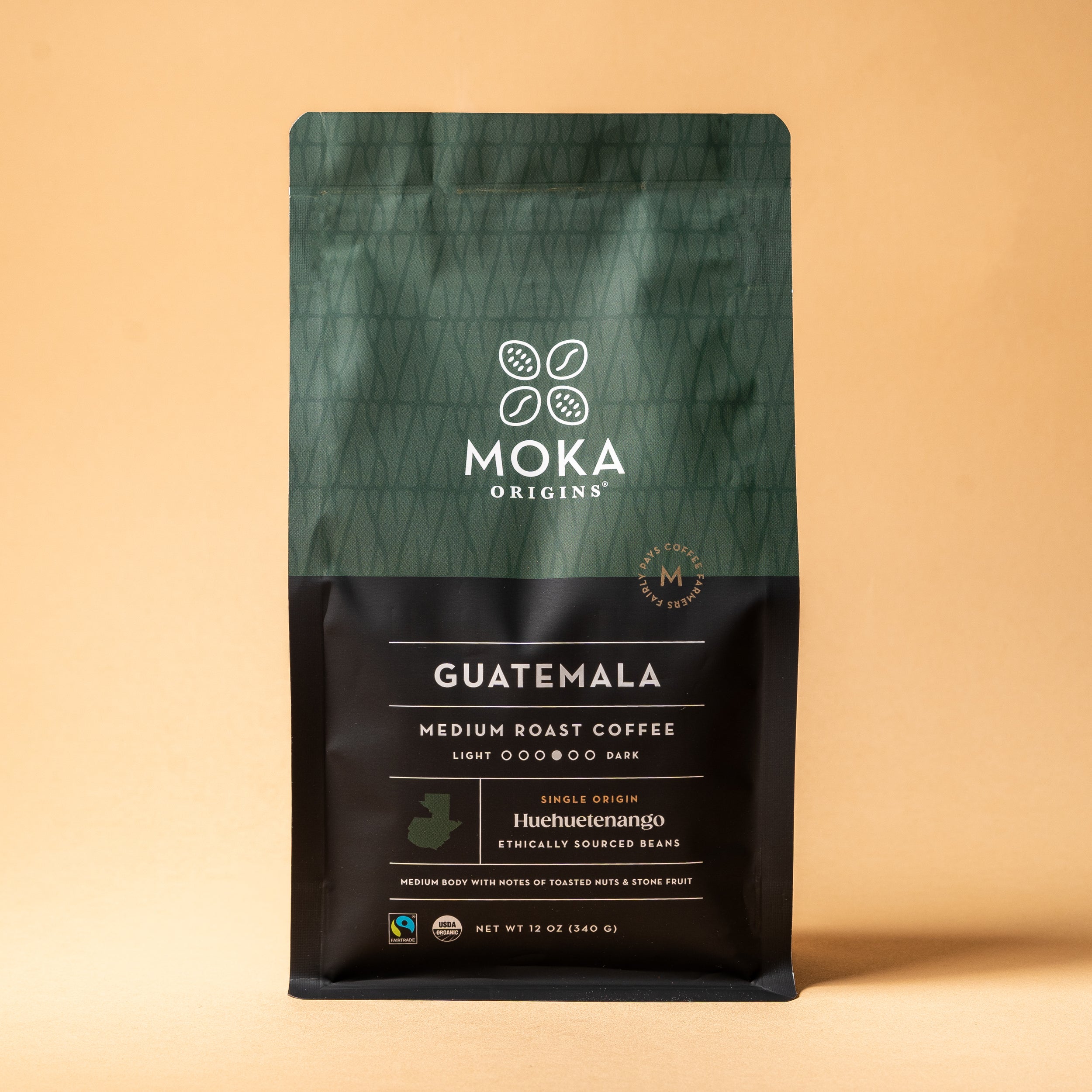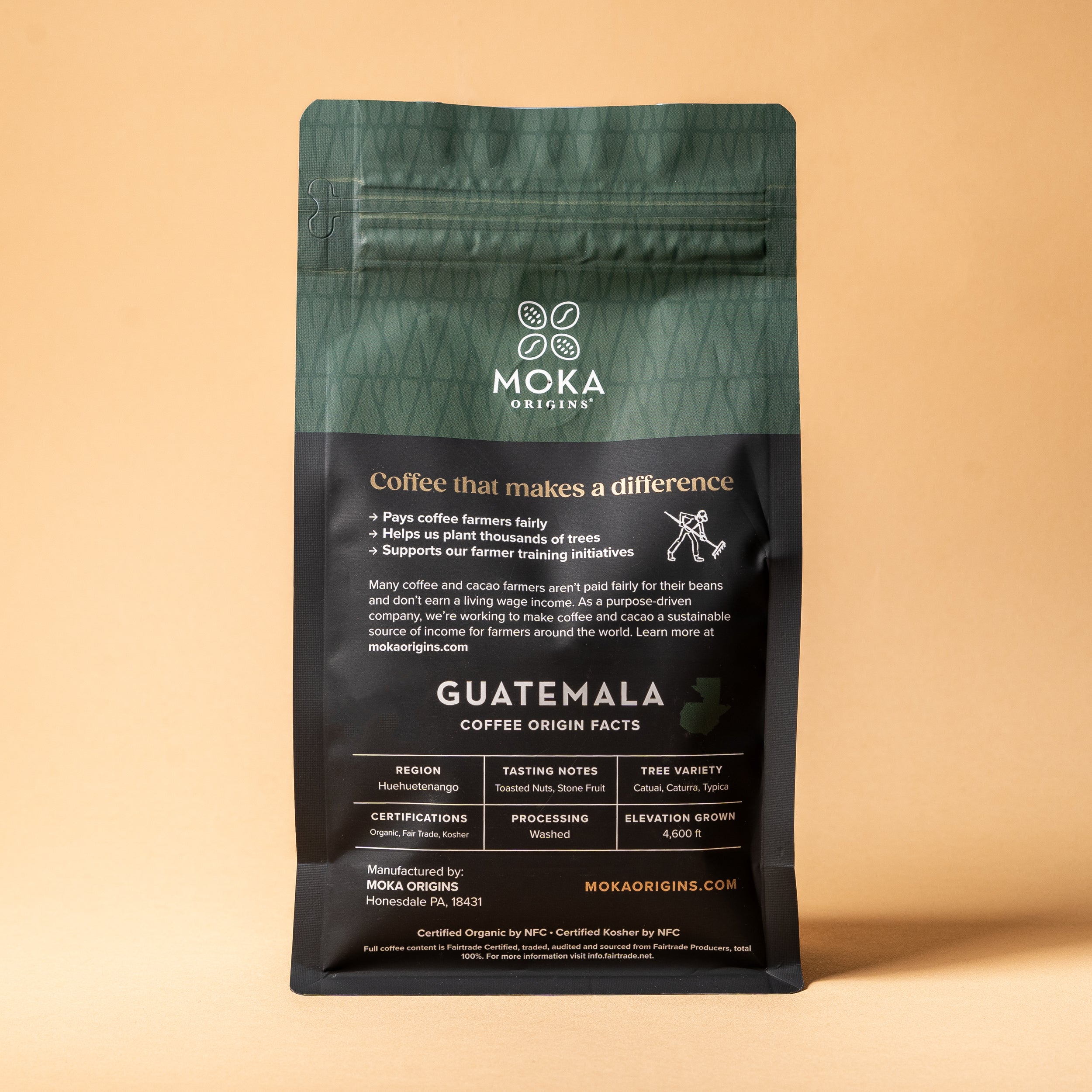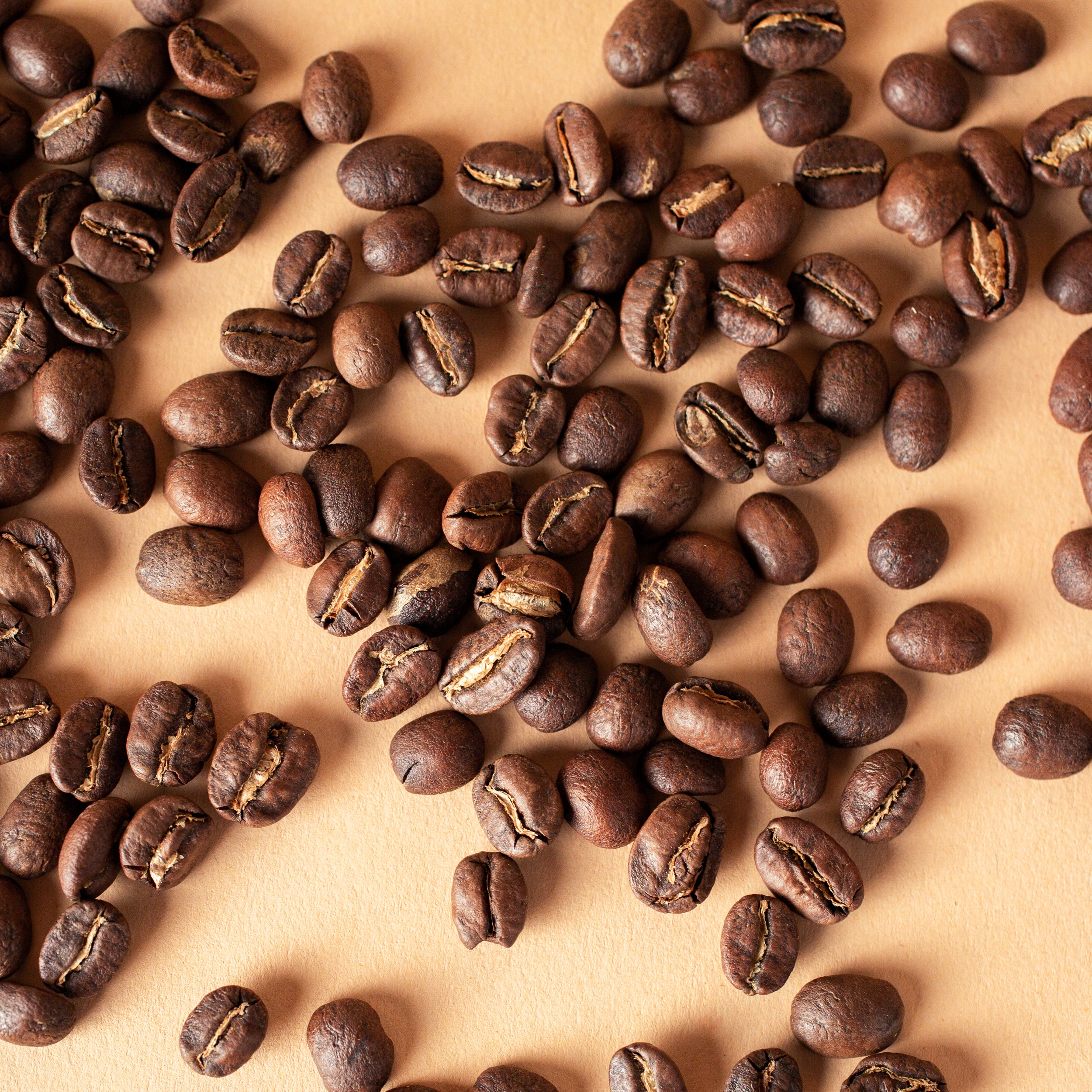 Guatemala Huehuetenango Organic
Preparation: WHOLE BEAN
Medium body with notes of toasted nuts, stonefruit and a smooth cocoa finish
Medium Roast
As a renown region for specialty coffee, Guatemala has helped to establish Central America as a producer of some of the most memorable coffees on Earth. This bean from Huehuetenango in Western Guatemala has quickly become one of our favorites to brew as a specialty single origin coffee. You will find this bean bursting with familiar flavors of toasted nuts, stonefruit and cocoa.
NET WT 12 OZ.
Origin Facts
Origin: Guatemala, Western Region, Huehuetenango

Growing Elevation: 5,500 feet
Tree Variety: Arabica
Process Method: Washed
Producers: Union Cantinil
Certified USDA Organic and Non-GMO
Fair Trade Certified by Fair Trade USA
Giving back to farmers and the planet.
Every product we make positively impacts farmers, plants a tree, and brings you unique flavors from around the world.