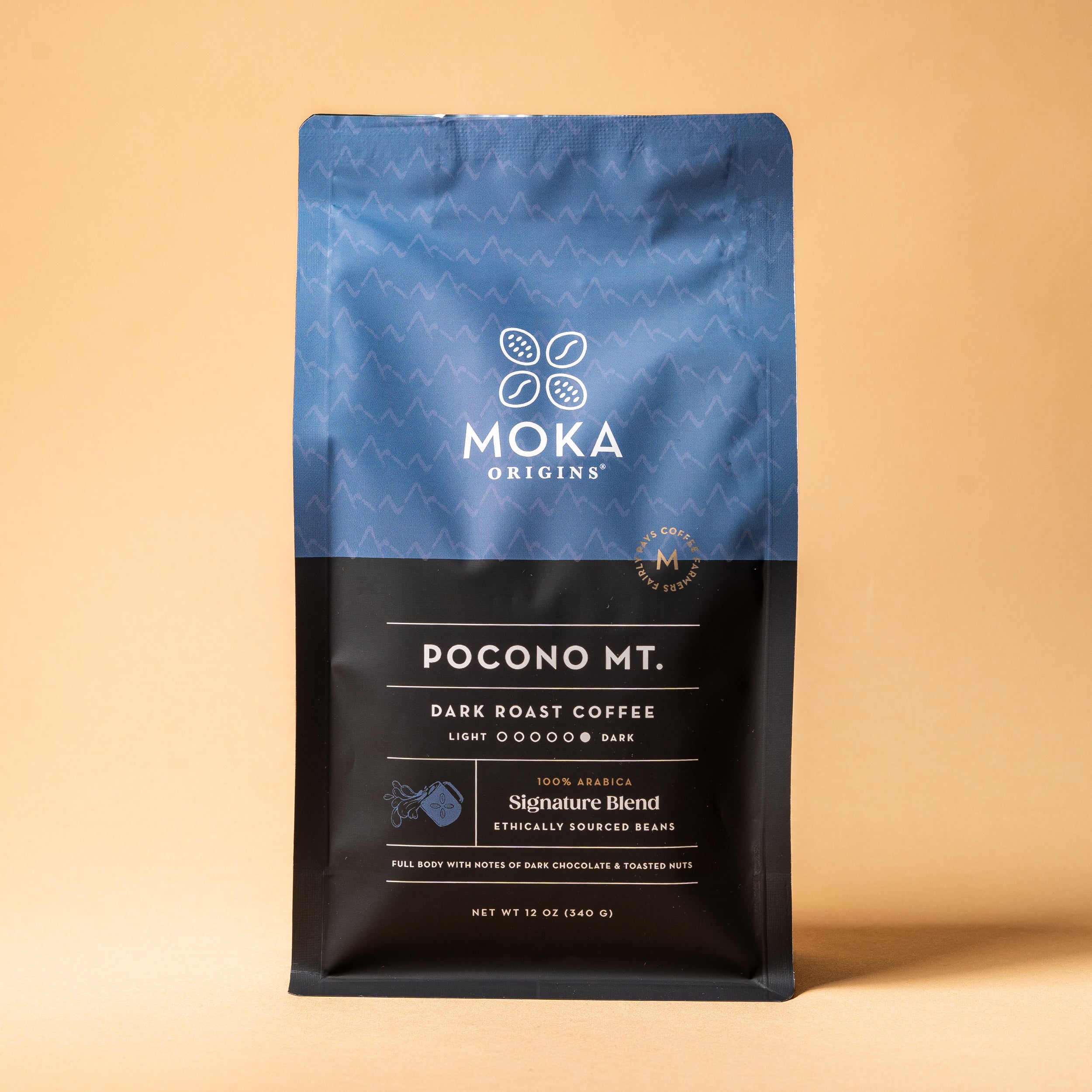 Preparation: WHOLE BEAN
Full body with notes of caramel and toasted nuts
Dark Roast
This blend is a tribute to the special place we call home — the Pocono Mountains. Nestled in this beautiful landscape, our factory store and roastery is where the magic happens. Featuring smooth notes of caramel and the roasty flavor of toasted nuts, this blend represents our commitment to serving our local community and region. 
Net Wt 12oz
Kosher Certified by NFC
Giving back to farmers and the planet.
Every product we make positively impacts farmers, plants a tree, and brings you unique flavors from around the world.