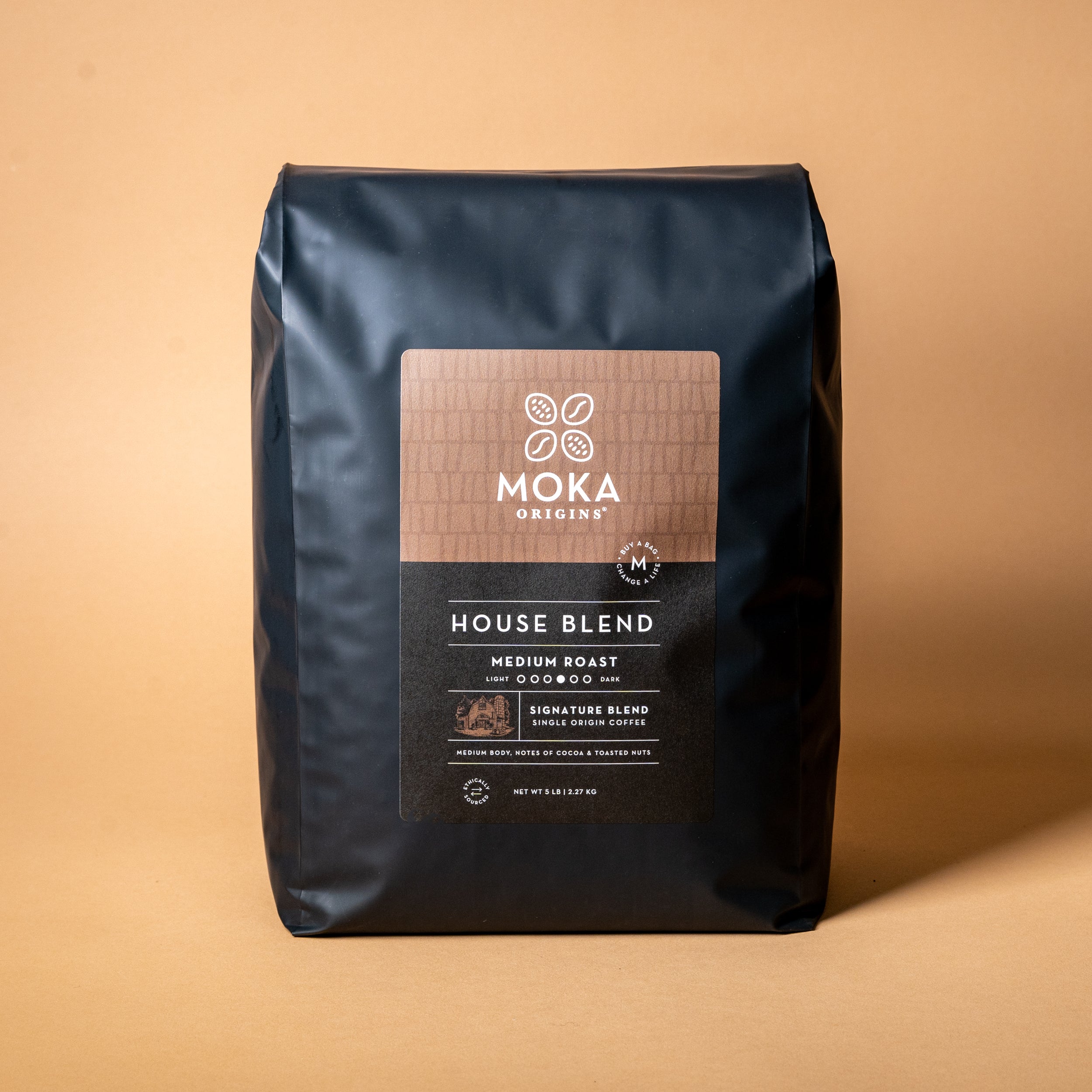 Medium body with notes of sweet cocoa and toasted nuts
Signature Medium Roast
Carefully crafted for everyday drinking, this coffee brews a satisfying cup time and time again. The medium roast brings out soft notes of cocoa, subtle spice and mild nuttiness. Whether you're sipping alone or sharing with friends this blend will keep you smiling all day long.
NET WT 5LB.
Giving back to farmers and the planet.
Every product we make positively impacts farmers, plants a tree, and brings you unique flavors from around the world.