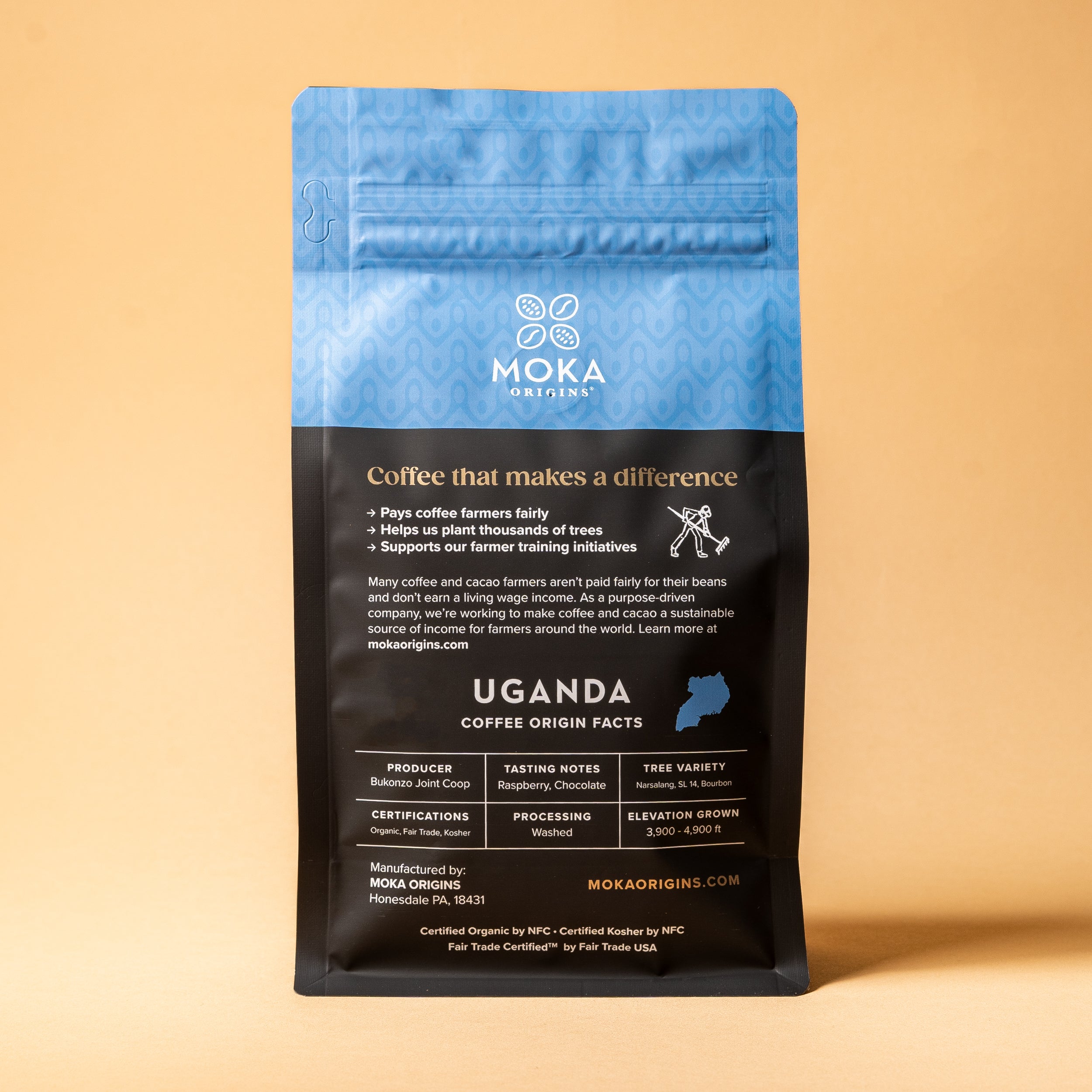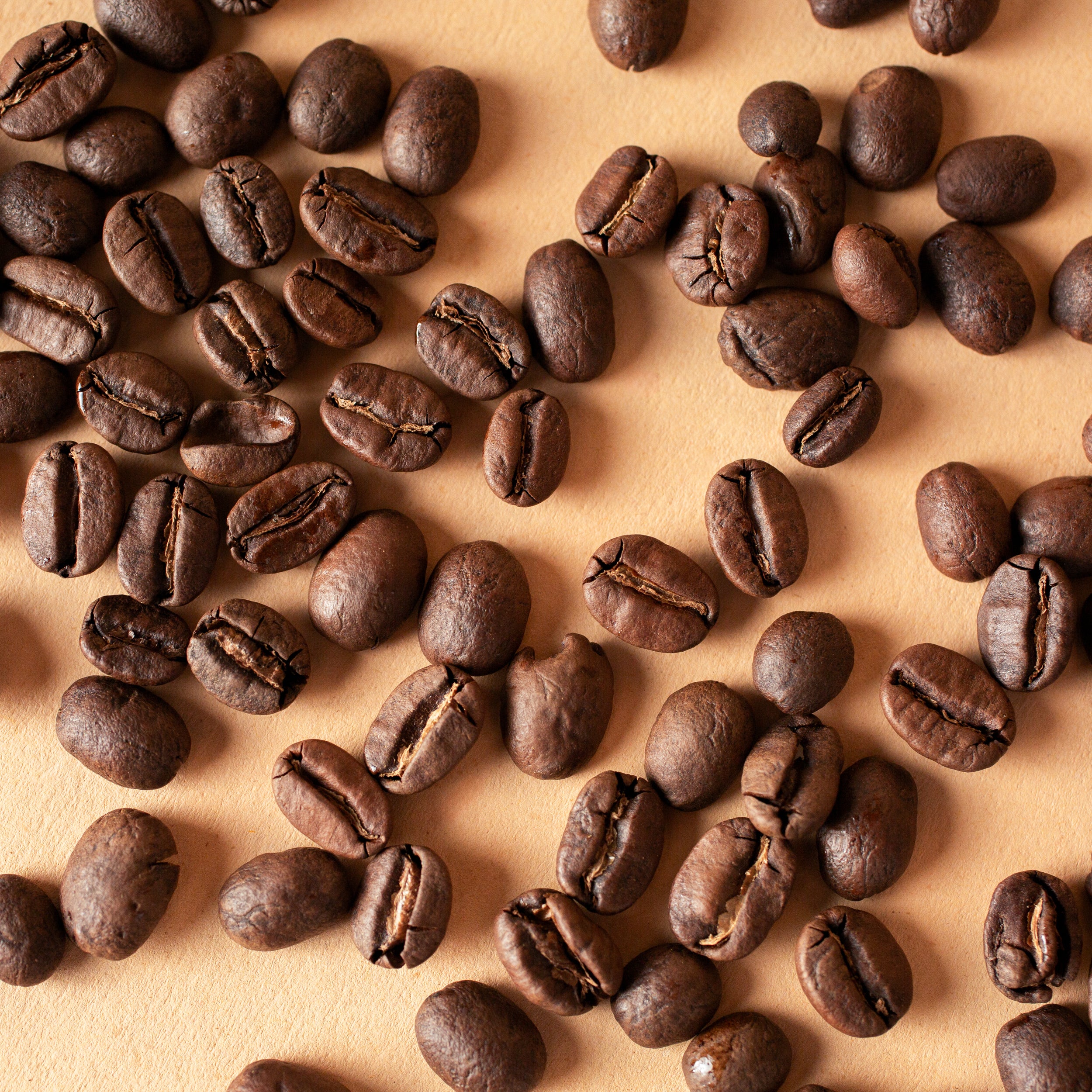 Preparation: WHOLE BEAN
Medium body with raspberry notes, and a clean chocolate finish
Medium-Dark Roast
On the slopes of the Rwenzori Mountains, the Bukonzo Organic Coop—comprised of 1,200 farmers—is among the first in its region to earn Fair Trade and Organic certifications. We're honored to share this unique Ugandan coffee.
NET WT 12 OZ
Origin Facts
Origin: Uganda, Rwenzori Mountains
Growing Elevation: 3,900 to 4,900 feet
Tree Variety: Narsalang, SL 14, Bourbon,
Process Method: Fully Washed
Producer: Uganda Bukonzo, Organic Co-op with 1,200 farmers
Certified USDA Organic and Non-Gmo
Fair Trade Certified by Fair Trade USA™
Giving back to farmers and the planet.
Every product we make positively impacts farmers, plants a tree, and brings you unique flavors from around the world.