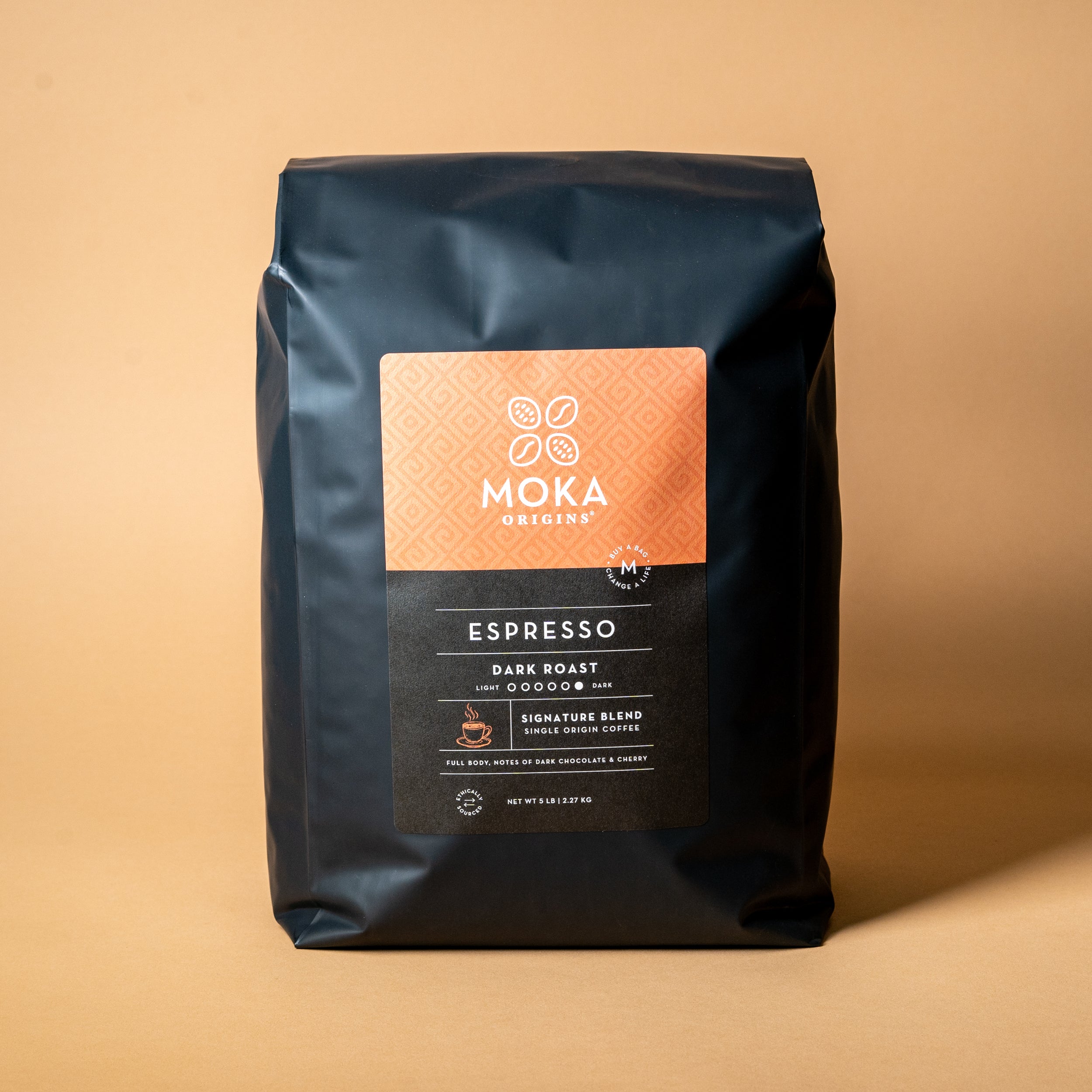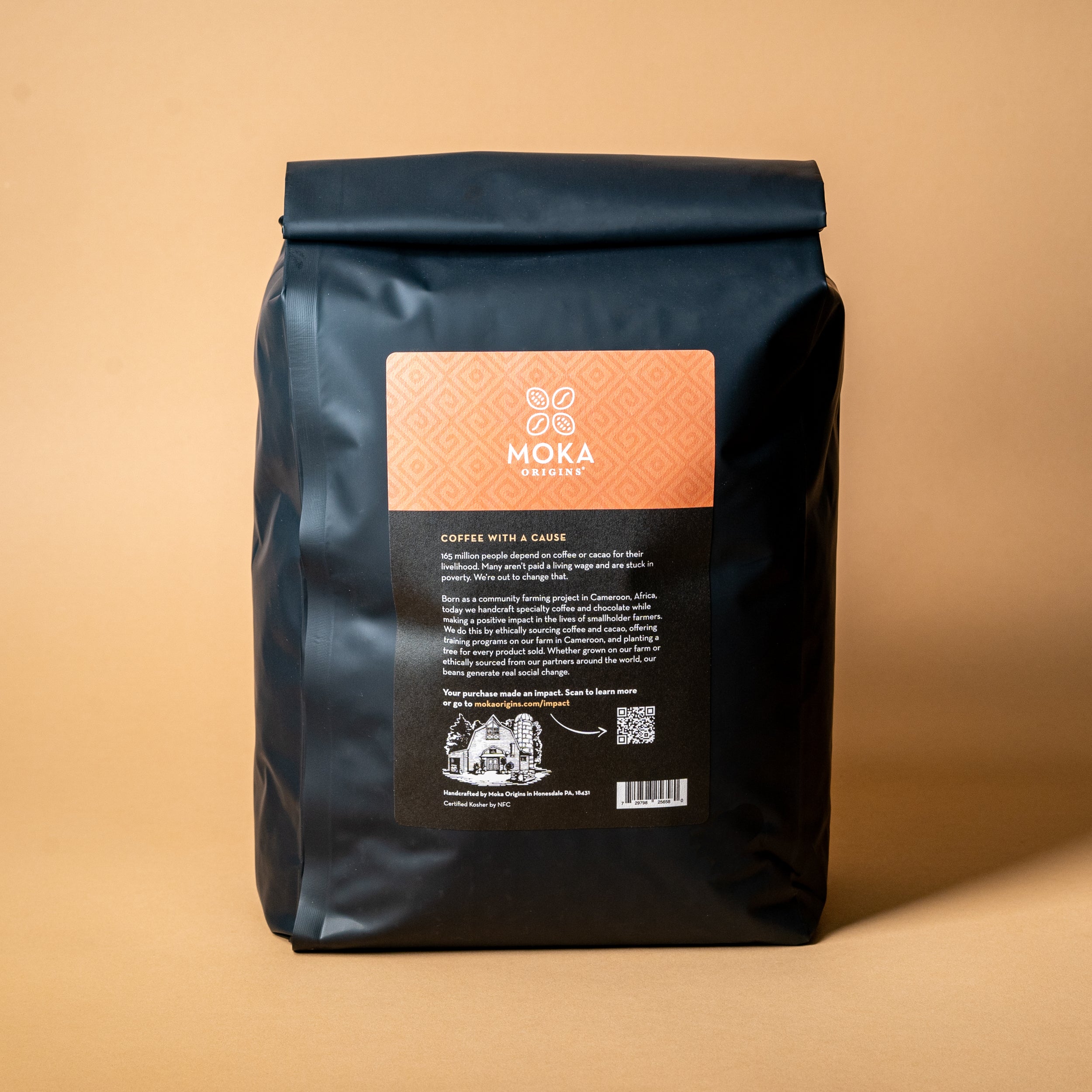 Espresso Signature Blend 5lb
Preparation: WHOLE BEAN
Rich body with dark chocolate notes and a splash of cherry
Dark Roast
This signature blend shines as an espresso, but we also love it brewed in a French Press or as a pour over. A uniquely rich mix of African and South American beans, this coffee reflects Moka's passion for bringing cultures together. 
NET WT 5 LB.
Kosher Certified by NFC
Giving back to farmers and the planet.
Every product we make positively impacts farmers, plants a tree, and brings you unique flavors from around the world.