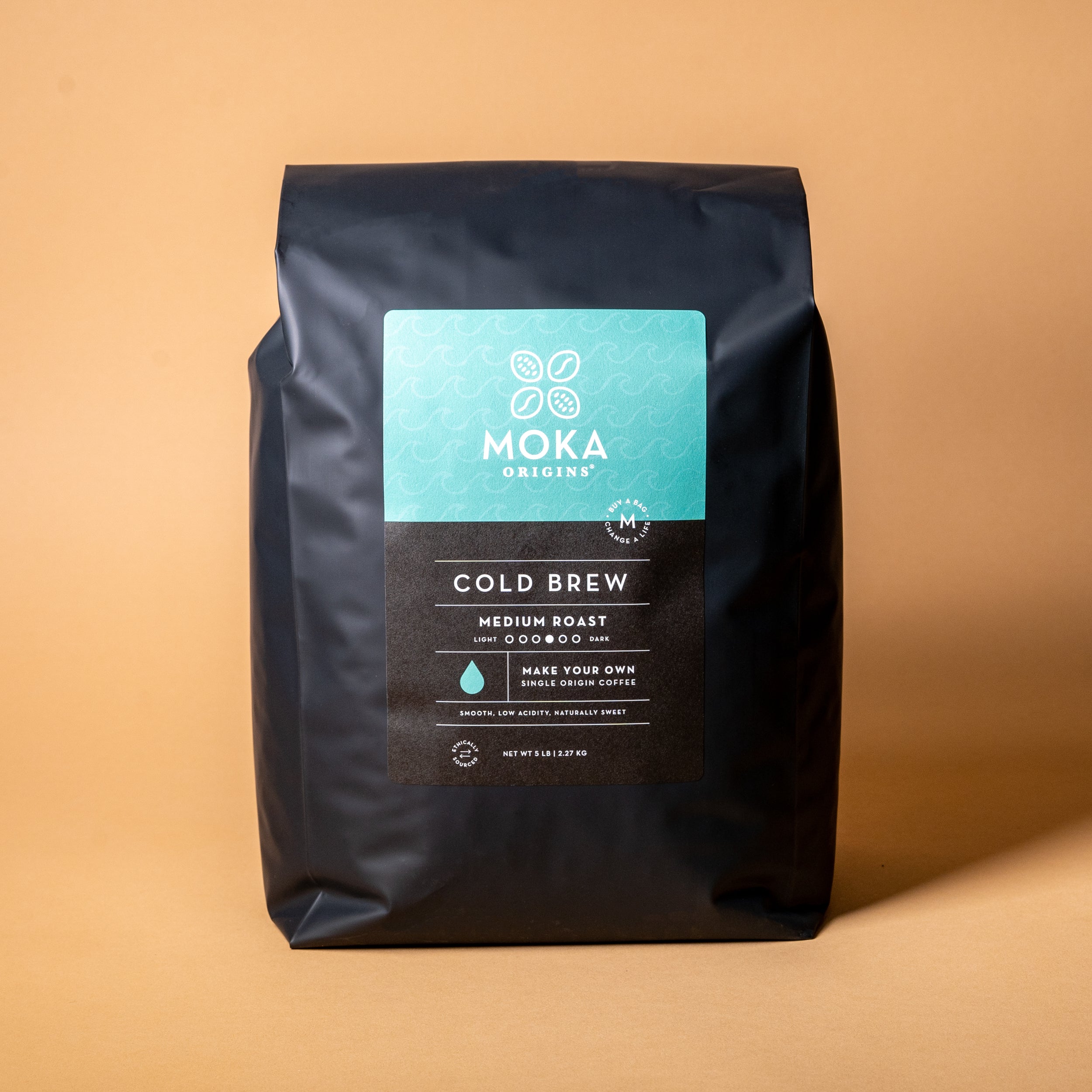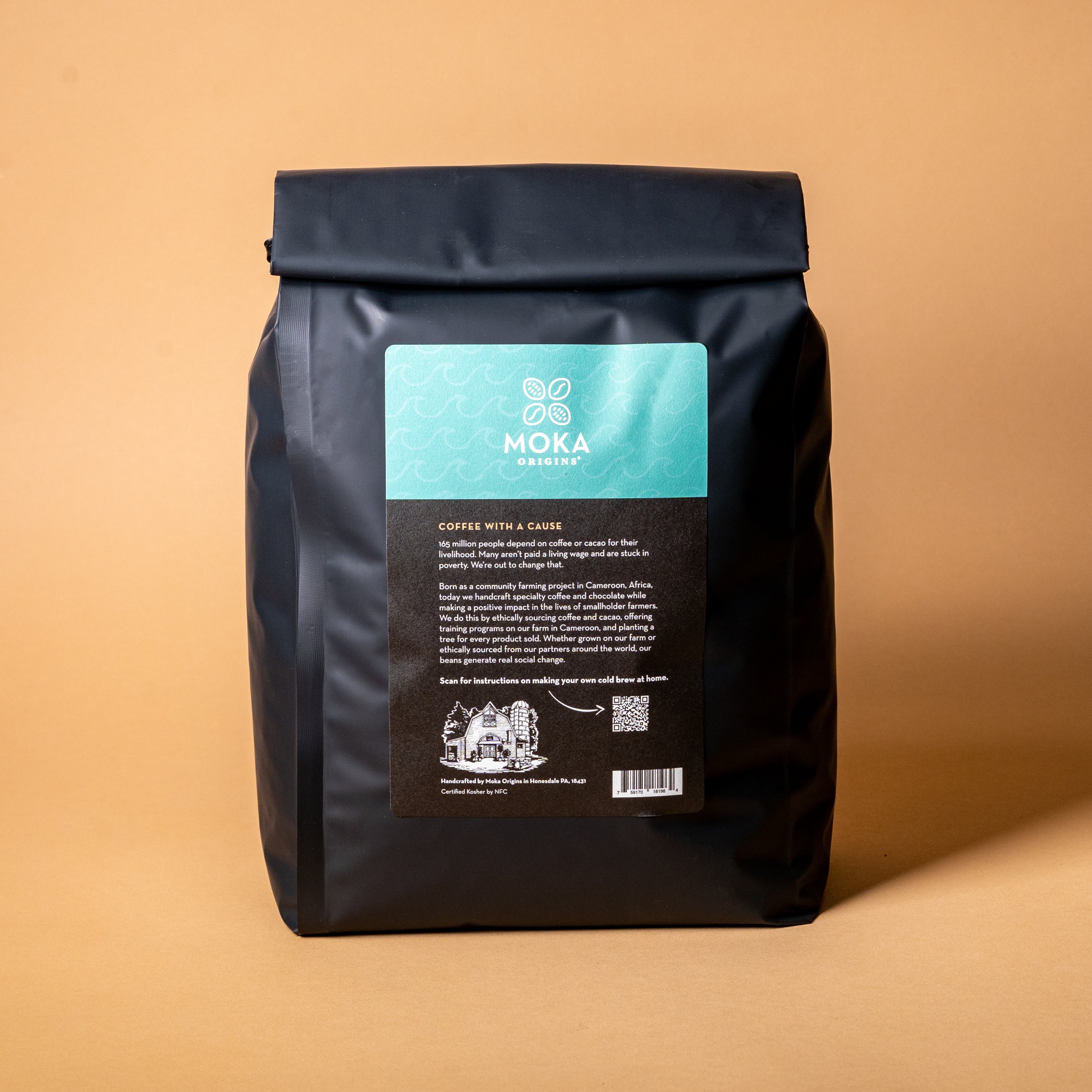 Preparation: WHOLE BEAN

NOTES OF CHOCOLATE WITH A SMOOTH CARAMEL FINISH
Roasted and blended specifically for a smooth and easy to drink coffee, the beans chosen for our cold brew produce very low acidity that is dark and strong without being too bitter. Once brewed, enjoy chilled and keep refrigerated.
NET WT. 5 LBS
Kosher Certified by NFC
Giving back to farmers and the planet.
Every product we make positively impacts farmers, plants a tree, and brings you unique flavors from around the world.